101 essential activities to support teaching and learning
Tracy-ann Aston
Routledge
2018 | 204 | £24.99 (PB)
ISBN 9781138192102
Reviewed by Trevor Critchley
http://amzn.to/2jAxZmh
Tracy-ann Aston
Routledge
2018 | 204 | £24.99 (PB)
ISBN 9781138192102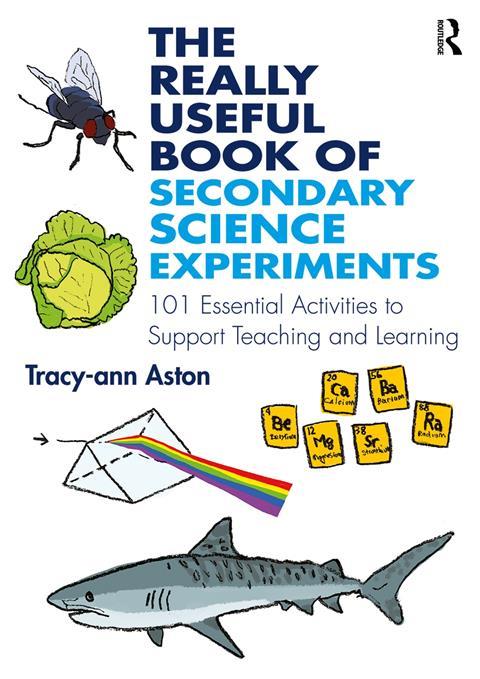 There is a perennial debate about how best to assess practical work in school science, with many repercussions for examinations and classroom practice. One thing teachers agree on is that investigative practical work is a good thing. Perhaps rephrasing the titles of common experiments as questions might foster a more investigative, problem-solving approach in the school laboratory. This book sets out to do just that for 101 experiments relating to ages 11–14 science.
While setting the scene this way is a sound aim, it does at times feel a little contrived. For example, does 'Can we grow a crystal garden?' or 'Can we make a camera?' make crystal gardens and pinhole cameras any more engaging, or indeed investigative? Many of the experiments in this book are common classics such as 'Can we prevent rusting?' and 'Are all changes reversible?' for which there are already some excellent resources available. And some of those alternatives, such as Learn Chemistry, also provide more technical detail. There are several experiments in the book where solutions, including acids, alkalis and hydrogen peroxide, are used but no concentration is specified, and one where a diagram is referred to but none provided.
Some novel ways to present classic experiments might still have been useful. However, aside from a document, downloadable from the publisher and containing ready-made results tables, I could find no further electronic resources to support this book. For example, it would have been nice to see some printable worksheets, an introductory visual aid or concept cartoon, or just some instructions that could be projected onto a whiteboard. Each experiment in the book has quite a brief plenary: two or three 'useful questions to ask the students', which I feel would benefit from some further stimuli to get students evaluating their observations.
Overall, I still like the idea of thinking about how the title of an experiment might frame the question more engagingly, but I feel that this book would be much better if it came with additional material so teachers can further develop the key ideas in each section.