Andrew develops emergency exit marking for aircraft, helping to keep passengers safe
Mae'r proffil hon ar gael yn Gymraeg
Hi, I'm Andrew and I work as a senior research and development scientist for STG Aerospace in Cwmbran, South Wales.
What does a senior research and development scientist do?
I work within the Emergency Exit Marking Systems Business Unit that develops photoluminescent floor path marking and signage. I cover many roles within the business, including: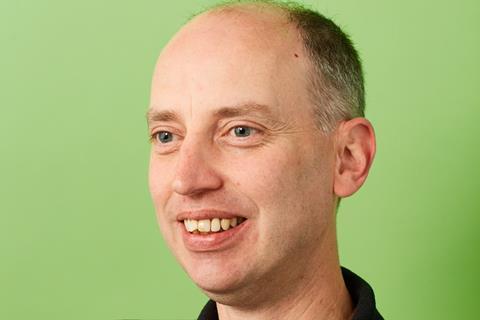 researching and evaluating new materials or technologies.
project management for developing new products.
providing support for the operations side of the company.
progress meetings with OEMs (Original Equipment Manufacturers) such as Boeing and Airbus.
managing the company's IP (intellectual property) portfolio.
How does your job affect the world around us?
STG Aerospace is trusted by the aerospace industry for their emergency exit marking and cabin lighting systems. Over eight years, I have been part of the research and development team that has developed the STG emergency exit systems, focussing on:
the maintenance of high levels of safety for aircraft passengers.
lightweight products to lower emission from fuel consumption.
improved aesthetics for passenger experience.
In addition, we are looking to use more sustainable materials and continually improve the company's environmental and social governance.
Salary range and qualifications required
Salary range: The industry is large in the UK so there are many opportunities to progress in both career and earnings.
Minimum qualifications: A degree in a relevant subject is generally desirable and does help. However, at STG, we do not just focus on qualifications. We always look for hard-working, dedicated and resourceful people to fill our positions.
What is your typical day like?
Every day is different. One day, I could be testing how our products work under water in our lab. The next, I could be answering a technical customer question.
What do you love about your job?
It's the variety. There's always something new and exciting to do. As an agile small and medium enterprise (SME), we can respond quickly to customer requirements so it's important to be very flexible with changing priorities and demands. It's rewarding knowing that the research I carry out directly impacts a product – seeing them installed on aircraft and knowing I contributed to something that is helping keep people safe is a great feeling.
Why did you choose chemistry? What keeps you motivated?
Chemistry covers such a wide variety of topics and provides vital skills in research and critical thinking. All of these are important when developing new products for the aerospace industry.
I really enjoy collaborating and problem solving. Identifying customer challenges and then coming up with a viable solution, that's what keeps me motivated.
How did you find your job? How did your qualification help you to get there?
I was working as a postdoctoral research associate at Cardiff University and was coming to the end of a contract. STG were in the process of setting up a research and development centre in South Wales and were advertising for a chemist to set up and run a new laboratory. My PhD in chemistry helped my application as it showed that I not only had technical knowledge in a related field, but that I was a methodical thinker and used to working on in-depth projects.
What skills do you need for your job?
The skills required for my position include problem solving, data handling, report writing, the communication and dissemination (distribution) of results, time management, flexibility in dealing with changing priorities and working under pressure to meet deadlines. As I said before, STG is a small company and having a varied toolkit of skills at your disposal is essential.
What advice would you give to a young person considering a career in your field?
Skills learned in chemistry can be transferred to a wide range of positions within scientific and engineering industries (and others). A chemistry background can lead to jobs in cutting-edge technologies within science and research, as well as roles outside the laboratory. Companies will often look upon you favourably because you have a strong background, even if the roles you're applying for are not directly related – for example, project management.
What are your plans the future?
As we take on broader challenges regarding innovation, I would like to lead new projects that push the team to develop solutions that ensure we remain the market leader. As the team grows and develops, and our portfolio diversifies, I want to be part of the decision-making process that propels us forward.
Want to know more?
Andrew Hallett, senior research and development scientist for STG Aerospace.
Hear from more chemical scientists in Wales
Discover profiles of other chemical scientists working in Wales, ranging from pollution control and pharmaceuticals to product development and more.
Published August 2022