Teach for real world thinking, technicians as lab demonstrators, #asechat and our social media survey winners
Teach for real world thinking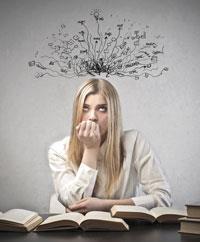 Ofqual, the examinations regulator for England and Wales, has reported that in the majority of GCSE subjects, examination questions became easier after 2003, but GCSE chemistry papers from 2008 were harder than those from 2003 as more questions were directed towards the application of knowledge and understanding. (The Times, 2 May 2012, p5).
This suggests that the RSC should fight to retain the current Chemistry 1, Chemistry 2, Chemistry 3 GCSE set up, with an examination after 1 year, and continue with its Global Frameworks project (Education in Chemistry, November 2011, p166.
On the other hand, the much vaunted Cambridge International and Edexcel IGCSE courses follow the obsolete Pauling model with the sequence atomic theory > physical chemistry > inorganic chemistry with organic chemistry relegated to the later chapters (see the syllabuses, recommended textbooks and student workbooks).
Some organic chemistry should be introduced much earlier, in order to link with topics in biology and also to prepare the future professionals who will be working in a climate of multidisciplinarity as explained in the Cambridge International Pre-U Chemistry syllabus for 2012.
Some traditionally minded chemistry teachers criticise the modern unitised GCSE specifications for what they regard as mindless and bird brained swapping about, not realising that this is actually helping to prepare the future chemistry professional for real world thinking.
Three cheers for the Northern Ireland Minister's decision to retain the unitised approach and give teachers the choice of a modular unitised approach or a linear unitised approach (see Education in Chemistry, May 2012.
Michael Akeroyd, Secretary, International Society for the Philosophy of Chemistry
Talk Chemistry
Teacher training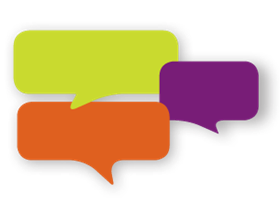 We've had some great feedback on last issue's Endpoint on teacher training by Stuart Walker.
Andres Tretiakov was first to respond:
Excellent article, I've been participating in the classroom and doing most of the demos for years!
I truly enjoy being the demonstrator and know exactly what I am doing. Mostly they are not appreciated by teachers, Heads of Departments or others and often are not encouraged. Then again, the demonstrations are even expected for the next time or year.
Jim King followed just a few minutes later:
Is this realistic? In our school of ~800 pupils we have six teachers and one technician, so our (very good) tech is flat out just preparing practical kit. Oh, and doing the department admin support...
David Everett had a number of points to make:
When I was teaching my technicians were pretty busy preparing materials for the next lesson while we were using the equipment for the current lesson. There was one technician for three chemistry teachers so to be realistic, it is highly unlikely that the technician would be able to act as a demonstrator.
Saying that, my technicians gave me first rate support and we made sure that they were recognised as important members of the department who could support pupils in a number of ways. Help was especially appreciated during individual investigations and they were included in out-of-school trips. We routinely included them in departmental meetings to make sure they had input into any decisions which would impact on their work.
It will of course depend on the abilities, qualifications etc. of each individual technician. Our physics technician was highly qualified and did often act as demonstrator and helped with Science Club.
One issue is the level of pay. Technicians are woefully paid in most schools and if we get highly qualified staff to fill these posts it is often because they a) want to work part time or b) they have been made redundant from industry and have another source of income (redundancy pay or pension). The situation has improved but until school science technicians are properly rewarded for their professional expertise, we cannot expect to get the ideal world.
Alan Goodwin joined in the debate:
There are a number of issues that need to be cleared including that of insurance, job description, pay scales and views of senior management. Otherwise it seems to me to be a matter of preference - some technicians revel in the prospect - others would much rather stay in the background.
It would certainly enhance the job satisfaction for those who enjoy the limelight (and spectacular events.) They should always be seen as valued members of the science team and engaged in CPD and in work they enjoy as far as possible.
Our final comment is from KristyTurner:
Nice idea but difficult in reality. My chemistry technician is well qualified with a degree in chemistry. She started as a technician in order to gain the experience of schools needed for teacher training. Seven years on she is still there having been put off entering the classroom herself.
The demands of making up solutions, washing glassware, sourcing materials for ever more 'engaging' lessons, laminating card sorts and other resources, as well as selling pens to those kids who can't be bothered to bring one mean in your average secondary school this is unlikely to happen. I have seen it in action in a 6th form college though where the technician was a retired industrial chemist.
Lab coats
Another hot topic of discussion has been the subject of sixth form chemists wearing lab coats.
Catherine Smith started the debate:
As I begin to think about the new academic year, I am considering asking my new intake of A-level students to purchase a personal lab coat in the hope that this will help to establish a more professional attitude to practical activities and encourage them to move away from the 'opportunity to relax and chat' mentality towards practical activities which many students bring with them from GCSE.
Do your students have lab coats? Do they remember to bring them? What do you do if they forget/didn't buy one?
What do you think?
You can read all the contributions in full, and carry on the debate on the Talk Chemistry website.
Top tweets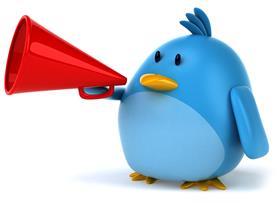 Here are some of our favourite tweets this issue:
Several tweeters also contacted EiC with their views on last issue's Endpoint article by Stuart Walker on technicians as demonstrators. @doc_gnome commented: I think lab techs can make excellent demonstrators occasionally. Not something they should be expected to do all the time though.
@JamesWalton89 said: An excellent and untapped resource in most schools. Really helps with pupils' motivation. What do you think? Take a look at Stuart's article and let us know.
Our article on the chemistry of strawberries was popular with @BibianaCampos: Mouthwatering! @RSC_EiC: What's in your strawberries?
#asechat
There have been some great discussions on #asechat recently (Mondays, 8pm).
On 7 May the topic was 'How do you teach electrolysis?' Subjects included popular electrolytes, tricks for remembering the electrodes, and contexts and applications to use in teaching. We're grateful to @declanfleming for mentioning this Exhibition Chemistry demonstration from 2007 during the discussion: Nice demo to show migration of ions - good because it works both ways.
You can access sumaries and full archives of the discussions on the ASE website.
Contact and Further Information
EiC Editorial Office
Royal Society of Chemistry, Thomas Graham House, Science Park, Milton Rd, Cambridge CB4 0WF
Tel: +44 (0)1223 420066
Email: EiC Editorial Office