Rebekka discusses how she balances her apprenticeship studies whilst testing newly manufactured solar panels and developing new ways of improving the way they operate
What is a higher apprenticeship?
I am studying for a foundation degree in chemical science at Manchester Metropolitan University as part of my higher apprenticeship. I work five days a week and study toward my foundation degree at the same time. The company I work for provide a half-day per week where I can study toward my degree.
The foundation degree is delivered largely online so I attend webinars regularly and I have a tutor that regularly sets me work and assignments. The assessments are made up of both exams, which test my knowledge and also portfolios where the standard of my work at my company can be assessed.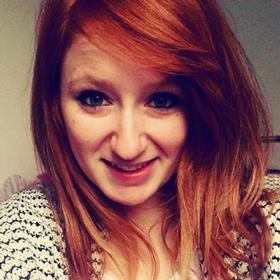 What do you do in your job?
I am a laboratory technician for a small company that develops and manufactures solar panels. My role here is to test the solar panels that are being developed and then seek to make improvements to them based on the results of those tests. I also help out with the orders, arranging laundry for the lab suits and ensuring the facilities are kept clean. My apprenticeship helps me carry out my work, as it provides me with new ways of looking at things and an understanding of some of the theories that sit behind what I am doing.
What do you enjoy most about your job?
I really relish the fact that I am gaining genuine work experience and in several years time, I will be qualified and have three to four years of experience to back that up. Earning a wage whilst I am doing so is also a really good thing.
What attracted you to your career?
I was studying toward my A-levels in chemistry, biology and maths which I completed. It was at this point I became interested in apprenticeships as a means of progressing.
How did you get into your job?
My mom was very keen on me doing the apprenticeship and is even more so now I am undertaking the higher apprenticeship at Manchester Metropolitan University, and my granddad was very impressed with my choice as he knew how strong apprenticeship programs can be.
The majority of my friends went to university and are now a little envious that I am earning a wage and largely studying the same things with no student fees.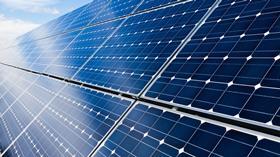 What are the opportunities for career progression?
As I work in a small company, being able to work as part of a team is very important. We are in effect all part of the same team so all our work impacts upon each other – it is therefore really important that we are working together on things.
I think being able to use your own initiative and being able to work independently are great attributes. For example, I came up with an idea that could remove particles from solar panels (which is important for their functionality). I designed it, tested it and now all solar panels we produce are treated like this.
I would like to continue working at my current company and progress further here. Ultimately I would like to keep progressing up the career ladder in a lab environment.
What advice would you give for people wishing to enter your career area?
I would say do not rule out apprenticeships before you have researched what they are. I received little information about apprenticeships when I was at school, so found out the information by looking on the internet. They are a powerful option so are definitely worth considering if you prefer to be working whilst learning.
University and work are not exclusive to each other. It is possible to get the best of both worlds and that is exactly what I am doing now.
I would say finally to consider the financial implications of your choice. I am being paid whilst I am here, undertaking qualifications and will not accumulate student fees, so for me it's ideal.
How did I get started?
I initially found the apprenticeship vacancy by searching online and coming across the 'find an apprenticeship' website where it was advertised. I applied through that system and then was invited to an assessment day which consisted of several interviews.
I actually applied for an advanced apprenticeship initially which I was successful at securing. However, upon starting it became apparent that much of what I was undertaking within my apprenticeship had been covered already by my A-levels. With the support of my employer I was therefore progressed onto the higher apprenticeship, which is just short of a full degree and seemed much more suitable.