What is a policy researcher?
The work that I do as a policy researcher is specifically looking at science and research policy. So, anything that the government does, or any other organisations does that might affect how people can do science and research is something that I have to have an opinion on. Cancer research UK is an enormous organisation, that carry out world-leading research. We're the largest independent funder of cancer research in the world, and we contribute hugely to the medical research base in the UK. The work that I do is more based on looking after the science and research base in terms of how the government is supporting it, and how we are supporting it to make sure that our researchers have the best opportunity to do their work.
How did you get into your job?
I was a scientist originally, I did an undergraduate degree in chemistry, and then I stayed on to do a PhD in chemistry as well. During my PhD I worked quite closely with a charity called Sense About Science, who look at public engagement and public understanding of science, and with them I did a couple of projects to try and encourage young researchers to basically talk about their science more. When I was writing up my thesis I did an internship with them, and gradually moved across from the science itself into more communication and science policy. I then did a graduate placement with the Royal Society of Chemistry where I worked on a project that was more about health policy, so looking at drawing attention to the fact that chemistry contributes a great deal to healthcare, because that's not something that's obvious to the general public or to other scientists. We were trying to encourage scientists to work together closely, across discipline, to contribute to healthcare, which then drew me across to health policy.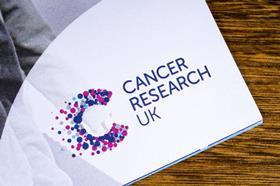 What do you do day-to-day?
As a policy researcher, part of the job are research skills, actually trying to get to grips with whatever the topic is or whatever the argument is. Talking to people, communicating with people, also talking to our researchers and to our scientists, which, having done research myself, is very useful and it's definitely a highlight of my job. I think there are a number of skills that are very important for my job. Obviously the analytical side of things because of the research element, so you are having to collect information on a particular topic and area, and that does hark back to researching in a lab, it's the same, a similar sort of idea.
What skills do you need?
But communication is a massive part of the job, either communicating with my colleagues or communicating with scientists about their work and their research which can be quite technical but also on the other side of things, talking to MPs or to members of the public or to people that have no idea about science and so it's quite a mixture of messages. The key thing about being interested in science is appreciating that there're many transferable skills that you're building. Studying the subject develops problem-solving skills. Although I don't think I need a PhD to be doing my current role, there are an awful lot of skills that I picked up during my research that I think are invaluable for the work that I'm doing now.
What do you enjoy most about your job?
I really enjoy the work and knowing that if we encourage the government to be more supportive of science and research, that then has an opportunity to encourage cancer research, medical research in the UK. That's obviously a very important goal, and also the variety, there's always things to be pushing for and working for, a huge range of people to be dealing with, so it's a good variety.
First published 2013