Do the UK four-year integrated masters or one-year masters courses in the sciences and engineering align with masters qualifications across Europe?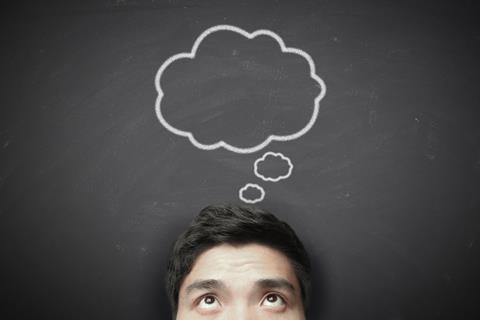 Towards the end of 2007 the scientific and engineering communities found themselves increasingly drawn into discussions on the Bologna reforms. With two years to go before the establishment of a European Higher Education Area (EHEA) there is still uncertainty as to whether the UK four-year integrated masters or one-year masters courses in these disciplines fit the bill as second-cycle qualifications and thus align with masters qualifications across Europe.1
Current thinking
At a meeting convened by the Quality Assurance Agency for Higher Education (QAA), in October, David Barr, membership and qualifications manager at the Royal Society of Chemistry (RSC), summarised the current thinking of the chemistry community. 'There is agreement', he said, 'from 15 university chemistry departments, representing the full range of UK chemistry provision, that the current scenario of a 3 + 1 + 3½ year higher education system is undesirable but that future changes without proper funding would be disastrous'. Looking to the future, he added, 'the RSC is concerned that the current integrated masters may not be a sustainable second-cycle qualification in the EHEA'. According to the RSC, training to doctoral level is crucial and if graduates in possession of a masters were not eligible for entry to the third cycle, this could have a serious impact on their mobility and future employability.
The Quality Assurance Agency is expected to self-certify the England, Wales and Northern Ireland qualifications against the Framework for Qualifications of the European Higher Education Area this year. Early indications seemed to indicate that QAA would self-certify the four-year integrated masters as a second-cycle qualification, based on the revised 2006 benchmark statements.2 However, QAA may be swayed against this if chemists push the point that four years to a masters qualification is untenable. 'This could', Barr points out, 'have serious implications for the current cohort of chemistry undergraduates seeking appropriate recognition of their achievement'.
In November, the RSC-led initiative, Chemistry for our future (CFOF), funded by the Higher Education Funding Council for England (HEFCE), held a development meeting on its strand three - Curriculum development. Within this four-part strand falls Mastering Bologna, led by Professor Tom Welton (Imperial College), which is currently mapping the Bologna proposals to the UK HE system.
Welton's group of eight chemists is expected to suggest possible alternative models for alignment with the rest of Europe later this year. So far they have collected data on the number of taught, practical and self-directed study hours for students on bachelors, MChem courses, and free-standing masters courses in 10 UK university chemistry departments.
Speaking at a CFOF meeting, Welton said that their initial findings suggest that while the majority of chemistry bachelor degrees matched what is required by the European Credit Transfer System (ECTS), very few integrated masters programmes could demonstrate the accepted 270 ECTS credits for a masters programme. He said, simply increasing the credit rate for some of the existing programmes would not be realistic.
The team is currently doing a SWOT (strengths, weaknesses, opportunities and threats) analysis of alternative models, and will report on any resource implications and preferred models in March.
Watch this space.
References
Educ. Chem., 2007, 44 (5), 130
Educ. Chem. 2006, 43 (6), 146