BP, one of the UK's leading graduate recruiters, has launched a new scholarship programme for talented science, technology, engineering and maths (STEM) undergraduates in the UK.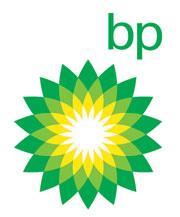 In its first year the programme will provide 90 scholarships, each worth £5,000, and will be open to nine universities to support ten scholars each. As the programme is rolled out over the initial four years, it will be expanded year on year, providing a total scholarship fund of up to £4.5million.
The universities selected to take part are: Durham University, Imperial College London, University of Bath, University of Birmingham, University of Cambridge, University of Manchester, University of Nottingham, University of Oxford, and University of Strathclyde.
Aimed at building capacity in skills and knowledge that is greatly needed in the energy industry, the scholarship programme focuses on supporting the education and development of the next generation of engineers and scientists.
Emma Judge, BP head of graduate resourcing, commented; 'STEM graduates' problem solving and quick thinking capabilities help drive innovation and development in business. BP is committed to investing in tomorrow's talent, from all social backgrounds, and preparing students for long and successful careers - and we'd like them to be in the energy sector.'
Colin Bailey, vice president and dean of the faculty of engineering & physical sciences at the University of Manchester said; 'We're delighted to have been selected for the BP scholarship programme. It will give our students the opportunity to realise their full potential and the additional financial support will enable them to concentrate on their studies. Engagement with students in their early years can really make a difference and help give them a clearer picture of the corporate landscape, so it's great to see a company like BP working with academia in this way.'
As part of its on-going commitment to supporting education in the UK and abroad, this is the fifth year BP has been offering scholarships to high performing students. Hundreds of students have benefitted from the programme to the tune of £7.3million since 2007.