STEM subjects continue to increase in popularity, especially among girls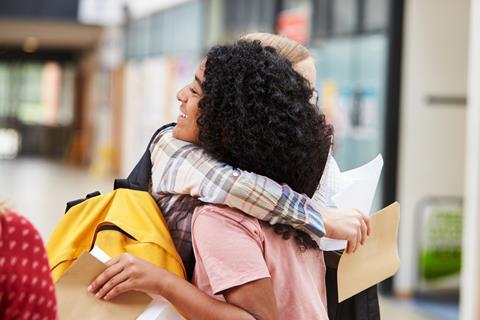 Pupils in England, Wales and Northern Ireland found out how they performed in their A-level exams yesterday. The overall number of students taking A-level chemistry has increased by 3% this year, in line with a national trend of STEM subjects becoming more popular, particularly among female students.
In 2018, 36.2% of all A-level entries were in STEM subjects, an increase from 28.0% in 2009, 33.4% in 2014, and 34.5% in 2017. This is against an overall decline in A-level entries across all subjects.
More female than male students took chemistry A-level this year, after being close to 50/50 in 2017. The subject's popularity has increased among girls, with a 7% increase in female students taking chemistry this year, while the popularity of the subject among boys remains steady.
'It's highly encouraging chemistry A-level continues to be a popular choice for pupils, and it's good to see a greater number of girls are taking up the challenge of this rigorous subject,' says Annabel Jenner who teaches A-level chemistry at Talbot Heath, a school for girls in Bournemouth. She suggests its popularity could come from the demand for skills like problem-solving in the careers market; 'A-level chemistry really helps pupils to develop and demonstrate these skills.'
There's been little change in A-level grades from last year. Proportions of A* to C awarded have decreased slightly while D–U grades have seen slight increases – but it is normal to see small fluctuations year-on-year. Grade boundaries are set using comparable outcomes, so that cohorts with identical prior attainment (in terms of GCSE results) should emerge with an identical distribution of A-level results. Any shift in A-level grades reflects a difference in the cohort's prior attainment.
This article is an edited excerpt first published in Voice.