Festival of cutting edge science, technology, design and innovation opens this autumn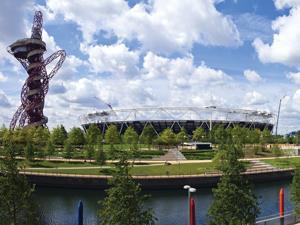 Technopop London is a new, four-week festival that brings pioneering science, technology, design and innovation to schools, students and families. It will take place at The International Quarter on the edge of Queen Elizabeth Olympic Park in Stratford, London, UK, from 8 October to 2 November, and is free for all children and students aged 6–19.
The festival aims to inspire, enthuse and inform over 100,000 young people about the ideas and innovations that will shape their future in both work and play. Focusing on a different theme each week, Technopop will provide visitors with practical activities, a high-tech exhibition, shows and workshops, as well as careers information and role models from start-ups and leading industries.
Week 1 is called Looking Up and focuses on 'whatever goes on above your head'. Week 2 – In Touch with Technology – aims to help students find out how new technologies are developed. Week 3 studies the built environment and the challenges of the world's growing cities. The final week considers sports science and the human body, and how they are no longer just about biology but also involve technology, chemistry and invention.
Founding director, Jo Tasker, said: 'Technopop is a truly cutting edge event. We are giving kids the chance to explore careers in sectors and industries that are only just emerging. With its focus on future technologies, Technopop not only gives companies a platform to showcase their latest innovations in an exciting environment, but also offers vital inspiration to the employees, inventors, designers, scientists and entrepreneurs of the future.'