Endpoint: Josephine Tunney has the last word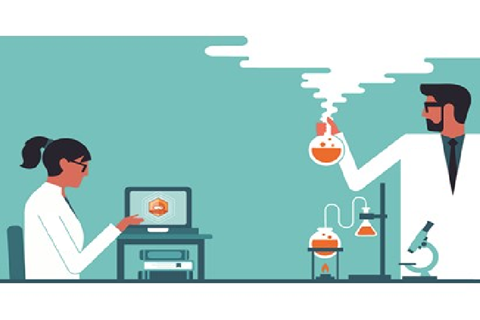 Less than 10 per cent of the students who got A-level chemistry this year will have gone on to do a degree in the subject in the autumn. A large number instead chose medicine and veterinary science. A significant proportion opted for other science degrees, including engineering and IT, and some are doing arts and social science degrees, law, finance and business.
While I would not suggest that all A-level chemistry students should go on to study the subject at university, surely the current numbers are of concern? The Confederation of British Industry (CBI) recently issued a dire warning for the British economy and the country's position as a world leader in technical and scientific advances unless the number of chemistry graduates in the UK increases. What can we do?
Dispelling a few myths
We can start by dispelling a few myths, the first being that there aren't many jobs for chemists owing to the decline of the UK chemical industry. While the nature of the industry has changed, it is still one of the UK's largest manufacturing industries.1
Agrochemicals, dyes, paints, polymers, plastics, toiletries and detergents are all manufactured in the UK, and R&D expenditure is roughly equivalent to 10 per cent of sales. The UK chemical industry provides around 214, 000 jobs.
The UK also boasts an internationally renowned pharmaceutical industry, which employs around 73,000 people.2 Chemists are recruited to all stages of the development of new products, from drug discovery, through toxicology studies and clinical development, to manufacturing, registration, and sales and marketing.
The unemployment rate of chemical scientists is low - over 94 per cent of graduates typically find employment within six months of finishing their degree course.3 A glance at the jobs' pages in Chemistry World gives you an idea of the range of exciting graduate opportunities currently on offer, for example:
research into nanomaterials for the telecommunications industry;
investigating new drugs for cancer;
providing advice to the UK Government on chemical and biological weapons;
supplying technical support for the development of the London Underground Network;
ensuring cosmetic products meet European regulations.
Another myth is that these jobs don't pay well. Graduate starting salaries in many of these positions will be £20,000-25,000 per year. A recent survey by Pricewaterhouse-Coopers confirmed that chemical science graduates earn, on average, over 30 per cent more during their working lifetimes than A-level holders.4 Graduates in such subjects as psychology, biological sciences, linguistics and history can expect to earn only 13-16 per cent more than A-level holders over their lifetimes.
Spreading the word
So what can we do to get these messages across to students? In September, the Royal Society of Chemistry (RSC) secured £3.6 m from the Higher Education Funding Council for England (HEFCE) for a two-year programme - Chemistry for our future (CFOF) - aimed at sustaining the chemical sciences in HE. One of the main aspects of CFOF will be to attract more students to study chemistry in HE. This will be achieved by working with universities and industry to demonstrate the excitement of the chemical sciences to school and college students, and employment opportunities available.
Chemistry for our future will build on the success of the RSC outreach initiative Chemistry: the next generation (C:TNG).5 Over the past 18 months over 10,000 school students in London, the East Midlands and the North West have been engaged in activities through C:TNG, with 70 per cent of them stating that they would now consider studying chemistry at university.
CFOF will support the roll out of C:TNG to three new regions - Yorkshire and Humber, the South East and the North East - and new careers resources will be developed for use by students, their parents, and teachers in schools and colleges. These will include multimedia resources, where students will be able to see chemists at work, and an e-mentoring website, where students interested in chemistry can contact chemistry undergraduates and professional chemical scientists and get advice on courses and careers.
A significant proportion of A-level chemistry students will always choose medicine and veterinary science at university. But perhaps we can tempt a few more of those who choose other subjects to opt for chemistry instead. Few degree courses provide such a breadth of fulfilling, well-paid employment opportunities.
Dr Josephine Tunney is the national programme manager for Chemistry for our future (CFOF) at the Royal Society of Chemistry.
References
Chemical Industries Association. [Link no longer available]
The economic benefits of higher education qualifications. London: PricewaterhouseCoopers, 2005.
K. Roberts, Educ. Chem., 2006, 43(4), 87.