This week's post celebrates some of the great chemistry education blogs out there. Have you a blog or are you interested in starting? If so, let us know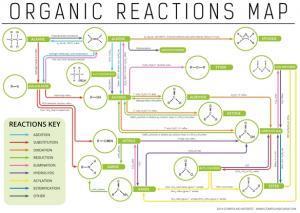 Education in Chemistry blog is just beginning, so we thought it would be useful to have a look and see what other chemistry education bloggers are doing for some inspiration. We put the call out last week on Twitter and even in that short time, we got a great response.
So here is the Great Education in Chemistry Blogorama! We plan to update this every so often, so please let us know in comments and blog that you like, with an example blog post you found interesting.
Regular hits
First up are the blogs I know about and tune into regularly along with an example post to get a feel for that blog.

Images from Compound Interest (above and left) and Crystallography365 (right)
New discoveries
One of the nice things about doing this post is that I have come across new blogs. These are listed below.

The header of the blog Finetraces786 has a blackboard theme
Setting up a blog
It is easy to create a blog. Popular platforms include www.wordpress.com and www.blogger.com. Once you register your blog name, you can enter your first post and publish. Then you are a blogger! Be sure to let us know in the comments when you do.
What other blogs do you know of or what type of blogs do you like to read to support your teaching of chemistry?