Education in Chemistry's editor moves on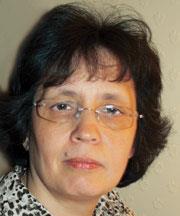 'Make yourself an enemy of the fashionable split infinitive, the dangling participle, the misplaced 'only', the over elaborate sentence, and don't be afraid for the need for logically required hyphens'. So wrote the late Norman Chapman, professor of chemistry at the University of Hull, to a former student who had just been promoted to editor of Education in Chemistry some 20 years ago.
Thankfully, I had spent the previous five years in Dr Peter Farago's news publication team. Farago, the genius editor of Chemistry in Britain, an ex-Fleet Street journalist and chemist, pointed me in the direction of The Economist's pocket style book, and left me in the talented hands of features editor, Nina Hall. It was an apprenticeship for which I shall be forever grateful.
The past 20 years have seen countless changes to education at both the secondary and tertiary levels, and chemical education has seen its fair share of these. Some have been led by the science education community itself as the needs and aspirations of learners and society have changed, others have come about as a result of over-powered politicians. Education in Chemistry, as a bimonthly publication, cannot be a breaking-news magazine, but nevertheless we have sought to keep readers informed of the changes and the implications of the various new initiatives to chemistry education. A challenging prospect, but my job was made easier because the Royal Society of Chemistry (RSC) - mainly through Dr Tony Ashmore's leadership of the education department - has always taken a proactive role in any initiative related to chemical education. Indeed, the character of EiC's Column owes much to Ashmore's sterling team embracing the magazine as the 'flagship' for RSC Education, and the synergy that grew between us and them over the years.
One of EiC's aims is to keep teachers up-to-date with their subject. Here I have been enormously lucky. On the one hand I have had dedicated members on the editorial board - amazing teachers and educationalists whose passion for their subject and the magazine has inspired me and who have fed me myriad ideas over the years. On the other hand, I have had some exceptional regular authors, from within the UK and overseas, who were simply too good to let go. My thanks to them and indeed all who have written for the magazine.
A final thanks to past assistant editors, and to all those who have worked on the layout of the magazine. A special thanks to James Berressem who, over a 10-year stint as assistant editor, came to match my own dedication and enthusiasm for EiC.
My sincere good wishes to the new editorial team in Cambridge.