Where to focus your efforts preparing the next cohort for their A-level chemistry exam
Last year marked the first exams for the new, English A-level specification. Now that 2018 is here, students and teachers alike will be focused on this summers' examinations. In preparation, it is useful to reflect on the outcomes of last year's exams, as there are lessons to learn from patterns in student responses.
1. Knowledge retention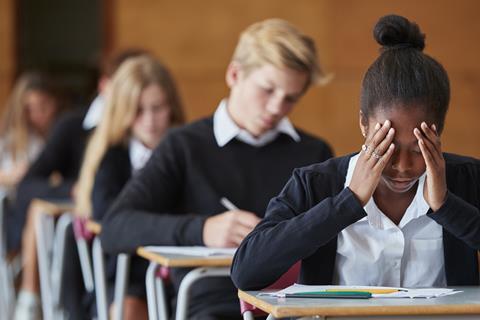 AS and A-level were decoupled, so only the exams taken at the end of the two year course count towards a student's final grade.
Unsurprisingly, the synoptic nature of these exams meant students sometimes struggled to recall knowledge from their first year of A-levels. To help them, consider strategies for refreshing their knowledge through the second year. In-class assessments with recap quizzes or questions relating to previous topics can help, as can making explicit links between topics across the two years.
2. Structuring extended answers
When students write extended responses to questions, they sometimes regurgitate absolutely everything they know about the topic. This approach may gather some marks, but often leads to long, rambling responses that fail to fully answer the question.
To avoid this, encourage students to structure their responses. Exam boards don't always require responses in continuous prose. A table or bullet points can be clearer. Planning a response ensures it keeps to the point; concise responses are often the best. There's space to plan responses on the additional answer pages provided in exam papers.
3. Practical techniques
Controlled assessment of practical work is a thing of the past. The new practical endorsement is reported as a 'pass' or 'not-classified' separately from the final A-level grade. However students will still encounter questions about practical skills and techniques they have used. These questions account for at least 15% of the marks in the written exams.
Questions on practical techniques will involve unfamiliar contexts. Students should be familiar with techniques used in practicals they've carried out, and able to apply them to alternative procedures.
Students also need to be prepared to describe how to reduce measurement uncertainties and percentage errors or make improvements to an experiment detailed in the exam paper; some candidates struggled with this in 2017. Additionally, students should know the requirements for appropriately recording data for questions that ask them to tabulate results from experiments.
4. Naming compounds
Students encounter a large number of compounds during their A-level studies, and need to be able to name them all using the correct conventions. Responses from the 2017 exams showed this was sometimes challenging. Systematic names for transition metal compounds proved particularly difficult for some. Make sure you've given students plenty of practice so they're familiar with how to name compounds.
5. Organic mechanisms
Drawing organic mechanisms correctly is still a common stumbling block. Students must draw precise arrows to show electron movement. Ambiguity costs marks. Precision is also needed when drawing structures of reaction intermediates, and any charges or partial charges in structures must be clearly shown.
6. Know your reagents!
Questions testing direct recall are limited to 10% of the exam. All other questions require students to apply specification content to new contexts. For example, candidates need to know the reagents and conditions for reactions they've encountered through the course, and recognise functional groups or characteristic reaction types in unfamiliar reactions. Questions that probed knowledge of reactants and conditions were often the best discriminating questions in the 2017 exams.
Exemplar resources
Exam boards have resources that can give teachers useful insights. For example, OCR produced candidate exemplar material, accompanied by examiner commentary, from each of their A-level chemistry exam papers. These resources and others are useful to highlight patterns in student responses, and inform preparation for this summer.