Vikki Cantrill investigates the pros and cons of applied general qualifications for post-16 students and their future careers
In England, for every five students who study chemistry A-level there are approximately two who are studying for a science- or maths-based applied general qualification at level 3. However, applied general qualifications provide a solid, though sometimes misunderstood, alternative.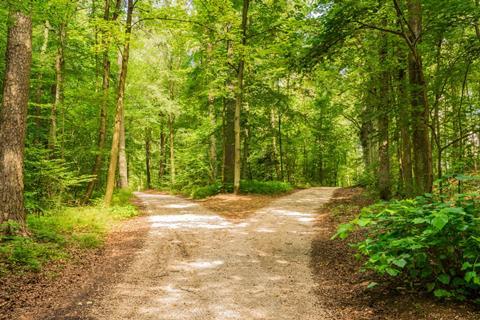 Applied general qualifications include both short and long courses (from 180 to 1080 total guided-learning hours) in a wide variety of subjects. Practical assignments and reports continually assess student progress, whereas A-levels have an academic focus and are largely exam based with a small practical component. The popular level 3 extended diploma offered by the Business and Technology Education Council (BTEC) comprises 1080 guided-learning hours and is considered equivalent to three A-levels.
What can BTECs offer over A-levels?
'There is a misconception that A-levels are for intellectual people, while BTEC is for the less "fortunate". I disagree,' says Attila Márk Czeglédi, now a 3rd year MChem student at the University of Surrey.
Attila studied for an extended diploma in forensic science. He credits the course for developing his essay-writing and organisational skills, and for providing him with more practical laboratory skills than an A-level could offer.
'BTEC is learning by doing. It contains a lot of practical work,' says David Martin, Apprenticeship for Laboratory and Science Technicians course manager at City and Islington College. 'The academic content of an applied science BTEC unit does not match A-level chemistry in terms of learned facts and application. However, BTEC qualifications encourage the development of research skills, time management and practical laboratory skills.'
'For students who dislike exams,* who pride themselves in producing high-quality work and who enjoy practical study – these students make good BTEC students,' he adds.
Applied general courses are also a valuable way to gain specialist training. David teaches a subsidiary diploma in applied science by BTEC that is equivalent to one A-level. He believes this type of course is most effective when delivered alongside the world of work because students can readily use work examples in their assignments.
Attila completed an extended project qualification (roughly equivalent to half an A-level) to gain valuable work experience as a laboratory technician assistant. This also boosted his chances of getting into university.
Level 3 applied general qualifications

| Name | Guided learning hours | Grading (P = pass, M = merit, D = distinction, D* = starred distinction) | Teaching time equivalent |
| --- | --- | --- | --- |
| Certificate | 180 | P,M,D,D* | 0.5 A-level |
| Extended certificate | 360 | P,M,D,D* | 1 A-level |
| Foundation diploma | 510 | P,M,D,D* | 1.5 A-levels |
| Diploma | 720 | PP,MP,MM,DM,DD,D*D,D*D* | 2 A-levels |
| Extended diploma | 1080 | PPP, MPP, MMP, MMM, DMM, DDM, DDD, D*DD, D*D*D, D*D*D* | 3 A-levels |
Does a BTEC harm chances of going to university?
With the exception of courses like medicine and dentistry, there is no reason why an applied general qualification would negatively affect a student's chances of securing a place at university. 'Our entry grades are standardised so that a student joining us with a BTEC is of an equivalent academic standard to one joining with A-levels,' says David Watson, admissions tutor for chemistry at the University of Surrey. In a given year, the university makes around 10 offers to students on applied general courses. Typically one or two such students ultimately enrol onto the three-year BSc chemistry degree programme. '[A BTEC] certainly isn't an "easy" option to get onto a degree course,' he points out.
Different educational and cultural backgrounds enrich the student cohort
Applied general students benefit from studying a broad range of topics, but they can lack knowledge depth in certain areas relative to students with more academic qualifications. They may require more support early on at university than those who enter with A-levels, but this depends on the university course. Students arriving with A-levels or International Baccalaureate might also need extra support; this is often true for maths among science undergraduates, for example.
To address this situation the University of Surrey runs a 'Maths for Chemists' course in the first year to provide the basic maths skills needed for a chemistry degree. David observes, 'Normally, by the end of the first year it is difficult to tell who joined us with which qualifications'.
Some top universities will not consider applied general qualifications, but many universities do accept them in combination with A-levels or on their own for entry into foundation-year or first-year degree programmes in line with the standard UCAS Tariff points system.
David Watson encourages prospective students from all backgrounds to contact university admissions tutors and talk about entry criteria. 'We like to be inclusive and welcome as many different people from different backgrounds as possible,' he says. Different educational and cultural backgrounds enrich the student cohort. The various routes students take to university bring an interesting mix of both academic and applied skills that benefit everyone.
For University of Surrey students who perform well, there is also the option to swap from the standard three-year programme onto a four-year master's programme, which includes a year's industrial placement. Attila recently made the switch to the master's programme and is currently on industrial placement studying radiation chemistry at the Institute for Nuclear Research in Debrecen, Hungary.
How to help students decide which route to pursue
Excellent guidance is crucial to help students recognise their abilities and help them decide whether they are best suited to academic or applied courses. On 2 January 2018 legislation will come into effect that aims to improve awareness of all study options post-14, post-16 and post-18.
The new regulations will permit further education colleges, apprenticeship providers and university technical colleges to talk directly to pupils (at all local-authority-maintained schools and academies) about the choices available to them in addition to the advice already provided by the schools themselves.
Careers guidance generally advises that post-16 students study subjects that can steer them towards the types of careers that interest them (eg choose science subjects if you want to be an analytical chemist). Here students who want to study for an applied general qualification need to be particularly cautious. For example, a college might be able to offer an applied general course that matches a student's interests. However, on closer inspection, that course may not include a relevant optional module that the student requires in order to apply either for the jobs that interest them or to higher education.
So a student needs to to look into the optional modules offered and consider their possibilities carefully. It may be that a course on offer is suitable but not ideal, or perhaps the student needs to consider different qualifications or even a different school or college to keep their career aspirations on track.
Five minutes with Attila Márk Czeglédi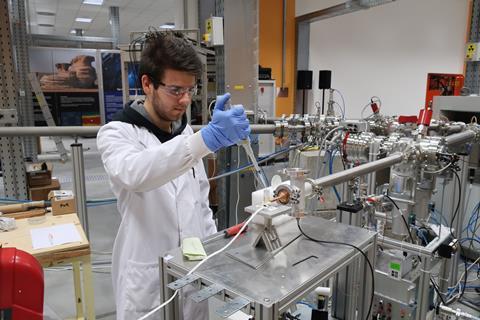 Where are you studying now?
I am an MChem chemistry student at the University of Surrey. I'm doing my industrial research placement at the Institute for Nuclear Research in Hungary, Debrecen.
What route got you there?
I studied A-level chemistry, physics and biology for one year then transferred onto a level 3 extended diploma in forensic science as my results weren't good enough for A2. I then did a year and a half of work experience at the technician lab in my department. My extended project qualification was about nuclear physics and nuclear fusion as an energy source. Without these additional experiences, there would have been only a slim chance that my university would have accepted me onto their course.
My academic and work experience is far from specialised. I come from a biology and psychology-dominated level 3 course where I did extra work on nuclear physics. I then enrolled onto a chemistry degree and now I'm working in a physical research institute.
What do you hope to do next?
After completing my degree I aim to work in the health sector, perhaps as a clinical chemist. I was planning to do a PhD in medicinal chemistry at the beginning of my degree, but I am now moving away from this idea as I start to get a taste of what's it like to carry out a proper research project.
Any take-home messages?
Academic knowledge has usually been the least of my worries when being interviewed by universities and also for places outside academia. People are more interested in what you can achieve in the real world rather than in exams. A-levels aren't the only way to success.

Vikki is a freelance science writer and editor who specialises in chemistry and education.