Stonewall's education programmes manager gives some top tips for making your chemistry curriculum LGBT-inclusive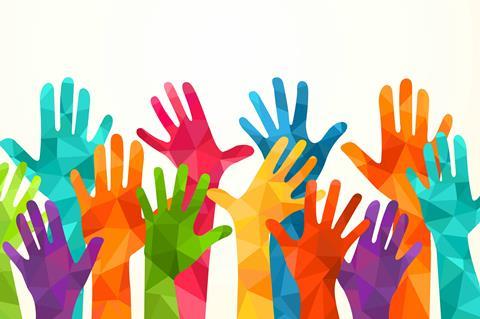 In 2010, the UK introduced the Equality Act, which requires schools in England, Scotland and Wales to eliminate discrimination, including on the grounds of sexual orientation and gender identity, and to advance equal opportunities. A fully inclusive curriculum can form a major component of a school's approach to meeting these requirements, as well as tackling the damaging impact of homophobic, biphobic and transphobic bullying.
The key to creating an inclusive curriculum is to adopt a whole school approach, ensuring that students are taught about LGBT people and their experiences across every subject, not as a one-off in PSHE. When young people see themselves reflected in what they learn, they are more likely to grow up feeling welcome and included as a member of the school community. This makes them more likely to engage with their learning and perform at their best.
How is the chemistry classroom relevant?
When looking to incorporate LGBT inclusion into the chemistry curriculum, it's important to remember that a little can go a long way. An inclusive curriculum does not need to be a total reinvention or creation of a new scheme of work, but rather tweaking current lessons and looking out for opportunities where relevant.
Crucially, a curriculum that acknowledges and celebrates diversity and inclusion of all kinds – not only LGBT people, but other groups often overlooked by curriculums including black, Asian and minority ethnic, disabled and older people – will make it easier for pupils to understand the importance of accepting others. That is why this year, in partnerships with Pearson, Stonewall launched its LBGT inclusive curriculum guide [pdf] that provides advice for teachers looking to develop inclusivity across their work, with example lessons plans, tips and guidance.
Here are a few top tips for making your chemistry curriculum LGBT-inclusive:
1. Use inclusive language and examples
Talk about sexual orientation and gender in a non-judgemental way and use language and examples that include LGBT people when setting questions. In a chemistry context this could be as simple noting the shared etymology of cis and trans in terms of gender identity and cis/trans molecular bonds. See the Stonewall website for a useful glossary of terms.
2. Highlight LGBT scientists
LGBT people have made vital contributions to the field of science and related disciplines, and chemistry lessons provide an excellent opportunity to celebrate them. For example, Polly Arnold is a professor of chemistry at the University of Edinburgh. She won the Rosalind Franklin Award in 2012 and has been awarded an OBE for her scientific achievements. You could also invite a Stonewall school role model with a STEM background to speak to pupils about their work and experiences.
3. Explore gender stereotypes and barriers to STEM participation
Discuss how gender stereotyping can bar participation in STEM subjects and link stereotypes to the negative impact they can have on LGBT people. Celebrate LGBTSTEM day and work with the careers department to encourage pupils to take on work experience placements in STEM workplaces.
4. Celebrate difference and share success
Link your inclusive curriculum work to the school's broader work to tackle bullying and celebrate difference. Create displays and use assemblies to send a clear signal that your school accepts everyone without exception. Link up with local schools and Stonewall school champions to share ideas and lesson plans you've used.
Even small gestures towards LGBT inclusion in the chemistry curriculum can have an enormous impact on a young person, helping to make their identity feel normal and accepted at a time in their life where they may be questioning their sexual orientation or gender identity.
Stonewall has a wide range of toolkits, best practice guides and resources for teachers, LGBT young people and their families. Book your place on a Stonewall training course to become a Stonewall school champion or contact us at education@stonewall.org.uk. Secondary schools can request an LGBT school role model to deliver an assembly, and we have a range of role models who work in STEM.
Sidonie Bertrand Shelton is programmes manager for the education team at Stonewall