New pictograms, signal words, hazard and precautionary statements are in use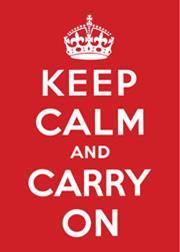 If you have bought chemicals for your school, college or home since December 2010, then you may have noticed a change to the hazard labelling. New pictograms, signal words, hazard statements and precautionary statements are in use (see Education in Chemistry, September 2011, p135).
All countries in the United Nations have committed to a 'globally harmonised hazard classification and compatible labelling system (GHS), which includes material safety data sheets and easily understandable symbols'. This will ensure easier trade, consumer safety and less damage to the environment. The GHS has been implemented in the European Union (EU) and so has automatically become law in the UK. The new regulations do not replace the existing COSHH and Management of Health and Safety rules.
New symbols
Many of the symbols look similar to the old ones although they may cover a different range of hazards. There are three completely new symbols:
| | |
| --- | --- |
| | Gases under pressure |
| | This symbol indicates hazards formerly classified as harmful or irritant, and includes skin sensitising chemicals and some low hazard substances that target specific organs. Some chemicals that were formerly not classified as hazardous at all may now carry this symbol. |
| | Signal wordsMutagens, carcinogens, sensitisers, aspiratory hazards (related to breathing) and some high hazard substances that target specific organs. |
Signal words
The symbols may be accompanied by a signal word which alerts the user to the severity of the hazard. 'Danger' indicates more severe hazards and 'warning' less severe hazards.
Hazard statements
Hazard 'H' statements and precautionary 'P' statements replace the risk and safety phrases in the old system. The EU has also introduced some supplementary statements, prefixed EUH.
The statements will appear on labels and will be implicit in any safety procedures included in a risk assessment.
For example, the following are some of the statements which will apply to hydrated copper sulfate:
H302: Harmful if swallowed.
P280: Wear protective gloves/protective clothing/eye protection/face protection.
REACH regulations and teaching
There has been some confusion in schools and authorities over the implementation of the EU Registration, Evaluation, Authorisation and Restriction of Chemicals (REACH) regulations. The confusion arises because the educational use of chemicals has not been considered.
These regulations require manufacturers/importers to register their chemicals with the European Chemicals Agency and users to be authorised to use them. In addition, EU countries are prioritising some chemicals (such as chromium(VI), cobalt(II) and boron compounds) as Substances of Very High Concern (SVHC). After a 'sunset date' all substances classified as SVHC may eventually be prohibited, unless authorised for a specific use. This may exclude their use in schools.
However, there is an exemption from authorisation if substances are used for scientific experimentation, under controlled conditions, in a quantity of less than one tonne per year. The advice from the RSC, CLEAPSS, SSERC and the ASE is that the authorisation part of the REACH regulations should not prevent or limit the supply or use of chemicals for teaching and learning purposes. In addition, no 'sunset date' has yet been set for the prohibition of SVHCs. Therefore chemicals currently on the market, including most SVHCs, may still be used in teaching practical chemistry.
Further guidance on REACH and teaching practical chemistry is available from the CLEAPSS website

Unintended consequences
It is has become apparent that the change from the old to the new system is not going to be straightforward in a teaching environment. The RSC, CLEAPSS and other organisations will continue to provide information about developments.
Some issues identified so far:
Educational suppliers failing to understand the REACH regulations, which could lead to incorrect labels on chemicals.
Different suppliers registering different hazard information for the same substance; this is confusing when writing risk assessments.
Awarding bodies and publishers need accurate and timely information to update text books and exam papers.
What do we do with chemicals we have in the store, labelled under the old system?
One EU country has already banned the use of SVHCs in schools. Chemistry teachers, with the help of university staff, will need to look for inexpensive, safer alternatives to these substances.
Related Link

CLEAPSS hazard symbol guidance released
07 September 2011
The new Globally Harmonised System for labelling chemicals and their hazards