November 2011
Inspiring excellence in chemistry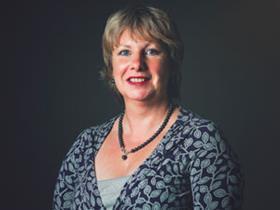 This has been an exciting couple of months for chemistry education. In September, I attended the Variety in Chemistry Education conference (Variety) at the University of York. It was encouraging to see new enthusiastic and innovative developments in chemistry education first hand. Michael Seery shares his blog post, which vividly captures his personal account of the event. This will give you a taster of some things to come when Education in Chemistry begins a new series of case studies about innovative teaching methods, next year.
Earlier this month, as one of the judges of this year's Bill Bryson prize, I attended the award ceremony held at the House of Commons in the Speaker's State Rooms. I really enjoyed speaking to the winners who had put so much hard work and inspiration into their entries. Bill Bryson told me that he thought that the standard of entries this year was the highest that he had seen. He is looking forward, as I am, to judging the 2012 entries which will have the theme, Chemistry in Sport.
We have at last seen the final report on practical experiments in school science lessons and field trips, which makes a series of recommendations for delivering excellence in science lessons. Interestingly, the report dismisses claims that practical work in schools has declined due to health and safety concerns, focusing instead on training and facilities.
The features in this issue look at new methods of teaching the hard to grasp concept of 3D in molecules, cutting edge research at ISIS and the strange worldwide journey to discover the diabetes-controlling drug, metformin.
Changes continue at a rapid pace in the EiC office. Not only are the walls being knocked down around our ears during refurbishments, but as IYC 2011 comes to a close, we publish the last issue of InfoChem. In its place we will launch The Mole, a bigger, more dynamic student magazine, at the ASE conference in January. See you there!