Bridging the gap between school and university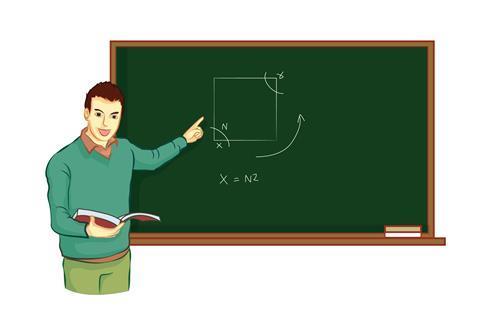 I'm writing this on the way home from a teaching fellows' meeting, organised by the RSC to find out how it could establish a network and support role for university chemistry teachers. For me, the day provided an insight into some of the issues and challenges teaching fellows face. Their role in universities is to provide a learning experience that allows our undergraduates to obtain a well-rounded degree, which meets not only academic requirements, but also those of prospective employers and the students themselves. This is not an easy task.
Well-rounded graduates must develop three sets of skills - chemical knowledge and lab skills, professional skills (such as being able to communicate and work in a team) and employment skills (such as being able to write a CV). Many teachers now try to embed these in the degree course; however, employability skills demanded by prospective employers are not easy to assess. Of course, all of this has to be fitted into the allocated teaching time. When I was an undergraduate, we just learnt the chemistry!
Students now arrive at UK universities with high expectations about what they should learn and are looking for value for money. This change in culture is possibly due to the steep increase in fees that has been implemented this academic year. Students seem to want to learn only what they need to know in order to get a good degree. They can be unwilling to put effort into developing the 'soft' skills that are demanded of graduates - why should they learn them, they ask, if they are not going to earn more exam marks?
One of the fellows at the meeting said that he preferred to explain to students that they were 'buying the right to work for a degree, not to buy the degree itself.' I think this sums up the situation neatly.
The issue of school to university transition is a tricky one and was raised several times during the day. The school environment is one where the focus is on exams and getting grades - school students are, to a large extent, coached to pass exams. The move to university and the requirement to be able to think and learn independently can come as a bit of a shock to some students. In this issue, Catherine Smith suggests how teachers in both schools and universities can help to ease this transition.
Another cause for concern discussed at great length is the lack of maths skills new undergraduates arrive at university with - even bright students are often unable to apply maths in a chemistry context as at school they have been taught to pass an exam. Only a handful of universities specify a maths qualification for entry, even although this is an essential tool for chemists. Overall, the level of numeracy is low and teaching these skills often falls to teaching fellows. Again, this seems to point back to the exam system and something must be done about it. We need students coming into chemistry who can think out of the box to apply their maths knowledge in a chemistry context. Teachers across the board do everything they can to develop well-rounded students and graduates, but the system does not seem to help anyone.
At the other end of the school-university spectrum, we need to work with employers to ease the transition from university to industry. We need to ensure that our graduates, particularly females, don't leak away from the physical sciences due to the lack of an adequate support framework to help them further their career. In this issue's Endpoint Lesley Yellowlees shares her concerns.
Karen J Ogilvie, editor