Think of this book as your companion. It shares experience and guidance – and it's not just for HE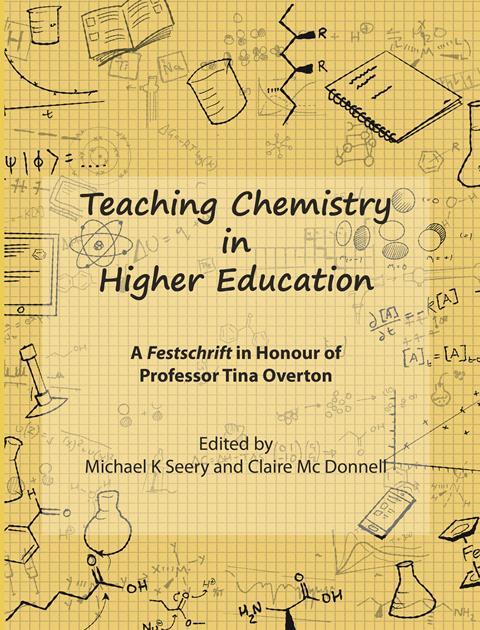 Michael K Seery (author, editor) and Claire McDonnell (editor)
Creathach Press
2019 | 452 pages | £19.99
ISBN: 9780992823313
Professor Tina Overton is a hugely influential chemistry education researcher with diverse interests including working memory and problem solving, laboratory teaching and learning, and graduate employability. This collection is far more than a tribute to her work. It provides insight into how primary research may be applied and further developed to enhance teaching and learning in different settings. A different author wrote each chapter and every chapter details a particular area of concern for teachers of HE chemistry, such as the need to develop students' mathematical skills for problem solving in chemistry, providing accessible details of how the problem is addressed, research methods, discussion and findings. Added to this each chapter author has included a personal reflection on the influence Overton's work has had on their teaching and chemistry education research. Among the writers are many names already familiar to readers of Education in Chemistry.
Rather than an instruction tome, this book reads like a companion's guide
The festschrift pinpoints the central concerns of teachers of HE chemistry and then identifies literature that probes these issues and seeks to ameliorate learning. Rather than an instruction tome, this book reads like a companion's guide, sharing experience and providing key guidance points to support the reader in implementing the ideas in their own setting. You can also find supplementary material and further reading on the companion website.
Although some of the technology used is not available in schools, nor indeed do we face the same class sizes as in HE, there is lots of scope for application of the guidance in schools. I found the book to be an interesting introduction to different aspects of chemistry education research. It resonated with my own teaching experience in schools and some useful points that made me reconsider my students' difficulties and how to address them.
Nimesh Mistry's chapter on stereochemistry made me question how I approach moving from one representation in A-level organic chemistry to another, providing guidance on how to better support students moving between building models and drawing structures. The chapter details a diagnostic test in which the questions require students to accurately translate stereoisomers between 2D and 3D representations, although the questions are beyond the scope of my teaching, the structure of the test could be mimicked using applicable material. And, David Read's chapter on nurturing reflection is hugely helpful for those of us trying to foster metacognitive skills in our students. His supplementary materials include examples such as the preparation of copper(II) sulfate in its crystalline hydrated form and calculation of a percentage yield, which can be fitted for GCSE chemistry practical work and calculations.
Overall, Claire McDonnell and Michael Seery's tribute to the work of Tina Overton is both a great introduction to chemistry education research and a practical guide for all chemistry educators.
Purchase Teaching chemistry in higher education from Amazon.co.uk.