Clare Herd has spent the last 3 months working as the local STEM ambassadors coordinator at Thinktank, Birmingham Science Museum. She talks to Laura Howes about her typical day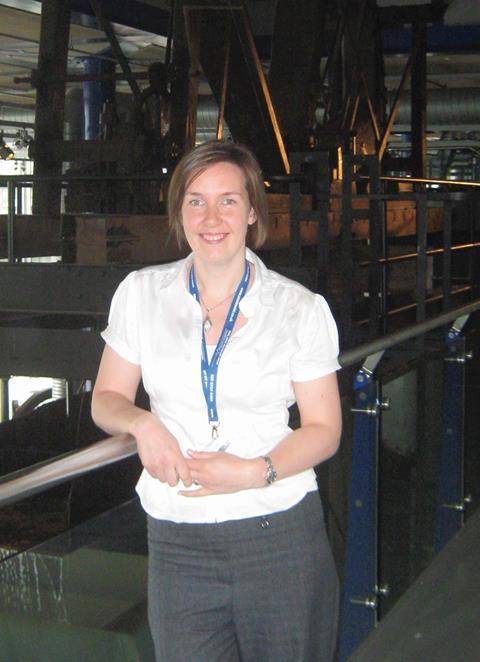 Science, Technology, Engineering and Maths (STEM) ambassadors are volunteers from a wide range of STEM backgrounds who offer their time and enthusiasm to help schools inspire the next generation of scientists. Clare looks after almost 400 ambassadors in the Birmingham and Solihull area and is in charge of recruiting more volunteers to the scheme.
Stem is important
According to Clare there will be a skills gap in 2014, when it is estimated that employers will be unable to fill around 775 000 positions in their companies that require higher level STEM qualifications. The STEM ambassadors scheme was set up to encourage pupils to study STEM subjects in later stages of education.
Clare's job is to look after the ambassadors already signed up to the scheme and to recruit more. She also pairs up schools and ambassadors to get the best match.
Ambassadors can:
provide support for activities such as science and engineering clubs;
help with school competitions, events and awards;
offer mentoring and careers talks;
provide work-based placements for teachers and students.
Clare is based at Thinktank, Birmingham Science Museum, and her days can be quite varied. She says that a lot of her job is answering queries and finding out from teachers and schools what they need, 'which is why my own science background is so important', she explains. Clare might spend the morning answering e-mails and phone calls from schools, logging requests for STEM ambassador visits and then matching those requests with the skills of her network of volunteers. In the afternoon Clare might host an induction event for new STEM ambassadors, answering their questions and explaining how the scheme works and discussing the education system and tips on how to be effective.
Clare is always recruiting new ambassadors and often attends events and conferences to meet people who would make good volunteers. Her science background can help her talk to potential volunteers but she believes that her genuine enthusiasm for STEM subjects is even more important. 'I loved studying science and finding out about the world and the scientific approach is a useful skill. It's important for me to be enthusiastic so that I can enthuse others.'
The best bits
Clare isn't a STEM ambassador herself yet, although she says she'd like to be one. She has gone on outreach activities with Thinktank staff, including volunteering at the planetarium and visiting a school induction evening for new starters where she promoted STEM subjects.
Clare finds linking people up the most enjoyable part of her job, finding the right ambassador to visit a school, putting them in touch and knowing what a good job they'll do.
Pathway to success
2010–present, STEM ambassadors coordinator, ThinkTank, Birmingham
2006–2010, PhD in analytical chemistry from the University of Leeds
2001–2005, MChem chemistry (1st class) from the University of Leeds
2000–2001, student placement, Shell Global Solutions – motorsports team
1999–2000, chemistry, biology, physics and general studies A-Levels, Calday Grange Grammar School
This article was originally published in InfoChem