Get the low-down from Irish teachers who are forging the way with distance learning
There are advantages and disadvantages to going first. When you go first, you have a head start: trying new things, establishing best practice and later leading by example. However, stepping into the unknown is a daunting and overwhelming prospect – especially with little or no warning.
This is what Irish teachers faced when the Taoiseach Leo Varadkar announced that all schools and higher-level institutions in the Republic of Ireland would close on 12 March due to the Covid-19 emergency. Initially the closures were for two weeks, but it has now been extended until after the Easter holidays. Oral sessions and some practical exams have been cancelled, with all students receiving full marks for these assessments. Written exams, due to take place in June, are still going ahead as scheduled, but many are speculating that these may be postponed. With the UK now following suit, I caught up with a dozen Irish secondary school teachers to gather their thoughts about remote teaching so far.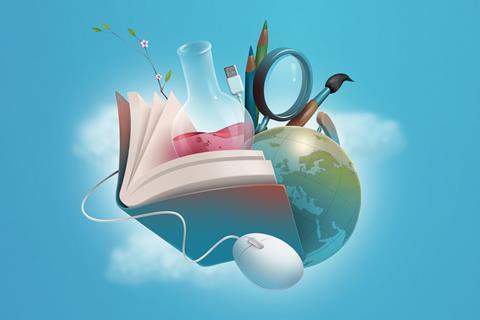 What lies ahead
The vast majority of those I spoke to are chemistry specialists, alongside some physics, geography, art and history specialists. Most had never taught remotely before and were initially overwhelmed by the prospect. Everyone was worried about the well-being of their students, all trying their best to keep things as normal as possible. Many were exhausted by the end of their first week due to the steep learning curve of getting up to speed with the systems and resources required.
I get the strong impression that teachers need to make time for themselves as well as their students, particularly during the first few weeks of remote teaching. As Ger O'Donovan, who teaches at Regina Mundi College, suggests, teachers should 'take regular breaks and get some fresh air where possible', adding that 'both will be vital as we face what could be a very extended period of uncertainty'.
'My workload has doubled,' comments Edith Kearney, a teacher at Lusk Community School, 'as I'm having to reorganise and redesign my existing resources to move to an exclusively distance learning model. I'm sure my colleagues in other schools have been experiencing similar. And coupled with home schooling my own children as well, it's very tough.'
Sticking to the timetable
To livestream video or not is one of the most divisive conversations currently. I ran a live video session with my university students at our original timeslot. Using Zoom meant I could share my slides as I spoke, and the students could ask questions through voice and text. Zoom has lifted the 40-minute time limit on free accounts for all schools during the current emergency, which means it can now be used for drop-in sessions as well.
The huge advantage of livestreaming content is the ability to take questions and provide answers in real-time. This can be particularly useful if you're helping students work through problems. Most teachers report running live sessions through Google Meet or Hangouts. However some found these systems offer very little control for the presenter. One teacher told me a student removed them from the session – much to the amusement of the rest of the class. Others have found some success with livestreaming through various social media channels, but some students didn't feel comfortable connecting with their teacher on these platforms.
Lisa Darley, a teacher at Loreto Secondary School in Navan, uses interactive whiteboard app Explain Everything to pre-prepare lessons. 'I set the students homework as usual and I start the next class correcting homework and then continuing on with the theory,' she explains. 'During the class, students are asked to pause the video and try questions, watch a demo or have a go at using a simulation.' Her students also take a photo of their homework and upload it through the Schoology learning environment, where she can correct it and provide feedback.
Pre-recording and assignments
Despite the advantages of livestreaming and sticking to the timetable, these approaches are reliant on stable internet connections. The majority of teachers I spoke to were also worried that circumstances and access to a device will be different in every house. This is also true for access to the internet for downloading assignments. Google Classroom is the favourite for sending material and assignments to students, but some teachers are using Microsoft Teams through an Office 365 subscription provided by their school.
Having asked students for their preferences, Avril Buttle, a teacher at Ramsgrange Community School, reports that 'three quarters of them were accessing material on their phone and preferred YouTube over filesharing systems. A quarter of them were using their own data plans instead of Wi-Fi and the majority of them preferred longer dedicated sessions rather than sticking to the usual class timetable.'
Taking a different approach is Paudie Scanlon, who teaches at Coláiste Choilm. He sends online tutorials and interactive resources through Google Classroom and then uses his phone as a makeshift visualiser to record himself working through solutions. 'I compress the videos using a free app before uploading it to YouTube. I then send that link to my students which allows them to access the content whenever and however they can.' Paudie's solution also offers students the ability to buffer the video on slow internet connections and gives them the option to pause or rewind if they're having trouble understanding.
A helping hand from the RSC
Don't forget the RSC Education website is filled to the brim with free resources, including two interactive screen experiments: titrations and the synthesis of aspirin (similar to the benzoic acid mandatory experiment on the Leaving Cert chemistry course). Teachers can register on the experiment webpages and track how their students are doing by accessing their virtual lab books. Plus you'll find plenty of reassurance, resources and advice under the Remote teaching support tab.
Sharing is caring
From all my conversations with teachers, both in person and on social media, I get a strong sense of solidarity. Many are generously helping one another through this difficult time. The Irish Professional Development Service for Teachers (PDST) has published a dedicated webpage providing details and links for distance learning, as well as a new online CPD course. All the major Irish textbook publishers have also offered their online material for free to teachers and students. On Twitter, hundreds of teachers have shared new resources for distance learning, as well as Padlets curated by various organisations.
As the first week of remote learning in Ireland comes to an end, it is evident everyone is working around the clock to ensure continuity of learning for their students. When the situation settles down, we hope everyone will find their rhythm again. As someone who has worked from home occasionally in the past, I recommend finding the time for breaks and looking after yourself – not just your students. In times like this, we need everyone at their best.
Share your experiences in the comments below and join the conversation on Twitter.