Simple interventions can help your students work out the real-life reasons why it is important to study chemistry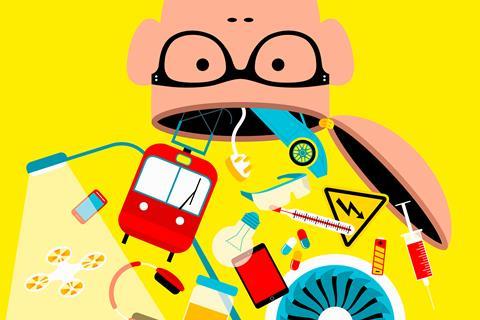 Students often fail to recognise the relevance of chemistry in their lives, which has negative consequences for motivation, engagement and learning. This lack of understanding may contribute to underachievement among those studying chemistry compulsorily at pre-16 level and more senior students taking chemistry as a gateway to other degrees, such as medicine. Approaches involving significant curriculum change (eg presenting the curriculum in an environmental context) have been successful, but these are time consuming. Recently, researchers looked at the impact low-overhead interventions, which targeted students' subjective experiences of chemistry, had on their attainment and attitudes.
Two types of intervention were investigated: a utility-value intervention, which aims to increase the value students place on learning chemistry that has achieved positive outcomes in biology and psychology, and a growth-mindset intervention, which shows students that academic success is due to increased resilience and sustained efforts.
Keep it relevant
The research involved around 500 general chemistry students at a US university, who were split into three randomised groups to complete tasks. The control group completed content summary exercises. The utility-value group was asked to write at least 150 words in response to the prompt 'How might the understanding of this topic be useful to your daily life or future plans?'. Importantly, students were asked to select relevant information from their class notes and the textbook, and to write in their own words. The growth-mindset group reflected on some growth mindset reading and how it related to their studies and wrote advice for future students on how to use this approach.
Student performance was rated in three interim tests and a final exam. The utility-value group outperformed the control group by 5.9% on the final exam. The growth-mindset cohort also did better than the control group, although by only 2.2%. Student attitude in the utility-value group also showed a statistically significant improvement. These encouraging results suggest that both types of intervention have the potential to boost student performance, with utility-value interventions showing the greatest promise.
Teaching tips
Utility-value interventions could be relatively straightforward to incorporate into your own practice as short written exercises either in class or as part of a homework assignment. The authors of the study made a number of suggestions that could enhance the effectiveness of such interventions for students:
Use utility-value interventions several times during a programme to reinforce the perceived value of content across the whole course curriculum.
Feedback improves the impact of the interventions. Whole-class feedback is particularly beneficial because it can illustrate the diversity of perceived impacts of chemistry among a student group.
Encourage students to make personalised connections with the content: ie how it relates to their own experiences and goals rather than making general connections.
A choice of topics for an intervention is beneficial. Students could write about a topic of their own choosing from those they have studied recently.
It is worth noting that direct communication strategies, in which the teacher simply tells students how content is relevant to them, does not have the same effect as an intervention where students are proactively engaged. Although there is certainly a place for teachers signposting the relevance of taught material, it is more effective for students to work this out for themselves.