Dr Careers offers some advice on how to choose your course and write your personal statement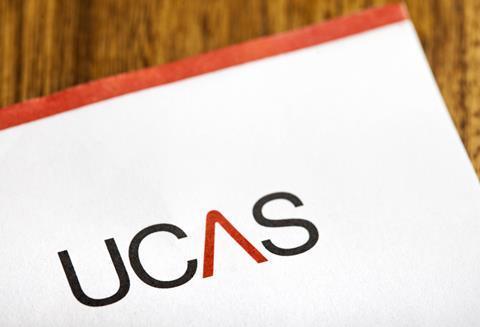 You've finished your exams and it's summer. You've probably started thinking about a UCAS application. Those deadlines might seem a long way off, but once you get back to school or college, you'll be busier than ever. You don't have to wait until the autumn term to start your UCAS application. You won't be able to submit it until mid-September, but you can get going with it.
Where do you begin?
Go to the UCAS website and register.
Make a note of the username and personal ID UCAS gives you and the password you have chosen.
Once you've verified your email address, you can start filling in your personal information. That bit's relatively straightforward; making your university choices takes a little more thought. There are so many universities and courses to choose from – how do you decide?
Choosing a course
The university and course you choose are important – it needs to be an informed choice that suits what you hope to achieve. Check university and college prospectuses, websites and entry profiles. Each university website has lots of information about the uni itself, and about the departments and courses offered. Each department lists its staff (academic and non-academic) – it's a good idea to look at their research interests, as this is likely to affect the topics they teach on the courses, the options and modules you are offered and the subjects for your final project.
If you want to study chemistry or chemical engineering, you will have plenty of choice. UCAS lists 38 providers for chemical engineering and 99 for chemistry. But it's not so easy to narrow it down. To help with this, look carefully at the details of the course: if the course is not pure chemistry, how much chemistry is there relative to the other subjects throughout the degree? For example, is there a difference between 'Chemistry and …' and 'Chemistry with …' courses? How much maths or physics support is there if you need it? How many hours are spent in the teaching lab? Is there a choice of modules to study? Do they interest you? What is the format of practical work in the final year? What is the amount of independent research compared to other lab-based activities? Is the course project-based? Is there a large project or dissertation in the final year? Can you do an external placement? Will the course help you to develop transferrable skills? There are a lot of things to consider – it's good to think about what's important to you.
You could also start by deciding where you want to study – near home, a town, a city or London. Your hobbies might influence your choice. Perhaps you prefer a particular music scene (within the uni or in the local town or city). Do you want to continue playing your sport? If you're interested in the arts, a large city might suit you better than a small town.
Did you know?
The Erasmus+ program gives students in higher education the opportunity to study abroad as part of their degree. You could spend three to 12 months in a European country and grants are available to help towards your costs. Find out more here.
The Erasmus+ program gives students in higher education the opportunity to study abroad as part of their degree. You could spend three to 12 months in a European country and grants are available to help towards your costs (see http://rsc.li/1LtQ4Y0).
Other factors to take into account include accommodation and travel. It might be important to you that all first year students can live on campus. If you're going away from home, it's a good idea to check how easy or cheap it will be to get home for weekends.
Thinking ahead
Your degree is a means to an end, usually for entry to a particular career. If you think you want to take your studies further after your first degree and become a professional (chartered) chemist or engineer, you'll need a degree that will allow you to do this (an 'accredited' or 'approved' degree). Before you make your UCAS choices check on:
Personal statement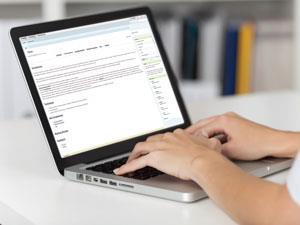 You will want to spend time on your statement – it's arguably the most important part of your application. Starting early on your statement allows you plenty of time to look over it again (and again!) and work on it until you're happy with it. However, it can seem quite daunting to sit down and write it.
The aim of the personal statement is to show the admissions tutor why you should be accepted on your chosen course. Before you start, it's a good idea to read some examples of good personal statements.
Write your statement offline in Microsoft Word and save it regularly, then you can paste it into the online UCAS form when it's ready. The form times out after 35 minutes, so this will help to avoid losing your precious work.
Structure is important. Begin with why you want to study your subject and finish with why you want to go to university, or your career aspirations. Make a rough list in three sections:
Reasons for choosing the course.
Personal achievements and relevant experience.
Hobbies and interests that show your skills and abilities.
Now put this together, but remember you have limited space – 47 lines or 4000 characters. Use language that makes you sound enthusiastic and interesting. Be concise and be yourself; don't use long words you would not usually use. Steer clear of trying to be funny – admissions tutors may not share your sense of humour! When discussing your experience, say why you did it or what you have learned from it. Be honest and specific and only write things you would be prepared to discuss in an interview.
When you have finished, check the spelling and grammar and don't rely on a spellchecker. Show your statement to other people you trust and make changes. Expect to produce a number of drafts!
Finally, the UCAS website has a whole section on writing your statement – what to include and how to write it.
Good luck with those applications!
Did you know?
The personal statement is intended to convince the admissions staff that you are interested in their course and that you are motivated enough to work hard to pass the course.
Make it personal. It needs to be about you, so write personally, not generally. Don't be afraid to write 'I …'.
Don't copy anyone else's statement (or part of a statement). UCAS has very sophisticated plagiarism software that can detect duplication.
Originally published in The Mole