Whether you want £200 for new kit or £20,000 for a building project, nail your funding applications with these seven tips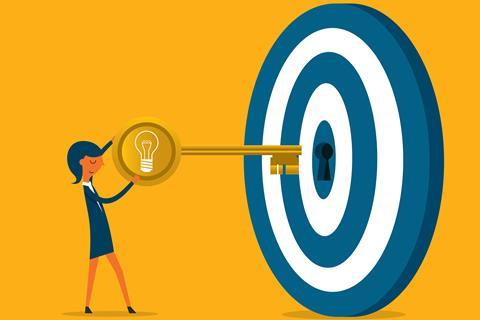 There's a huge range of funding available to teachers for everything from CPD to equipment to enrichment activities. Just look at these grant options.
So, you've found the funding you want to apply for and checked you're eligible (no one wants to spend hours preparing only to notice right before sending that they put all that work in for nothing) – what next? To get it, you 'just' have to submit an application. Alas, competition is often fierce, so you want your application to stand out.
How do you manage that? With these seven tips for a submitting a winning funding application.
1 Allow plenty of time
It sounds cliché, but it will take longer than you think. Some funders may require you to become a member of their organisation, others may want audited accounts. Research what you need to submit far in advance and plan accordingly.
2 Plan, plan, and plan some more
Unsurprisingly, a poorly planned application is likely to be rejected. This means that by the time you sit down to write your application, you need a solid idea of what you want to use the money for, along with the basic organisational details. Some applications require deeper thought.
Learn from Kate
Kate Simpson, a technician in Nottingham, successfully submitted a funding application to the RSC's Empowerment funds to run a practical skills day for technicians. Among her tips is: it's OK to finalise the details later. When Kate applied for funding, she surveyed participants before the session, asking what they were most interested in. It turned out to be microscale so she altered her plan slightly to accommodate that.
3 Do your homework
A proposal that doesn't click with the funding body's strategy is likely to land in the 'no' pile. Once you fully understand what the funding body is seeking to achieve and why, it becomes much easier to build an attention-grabbing application. Research the funder and consider your audience. Familiarise yourself with the aims of both the organisation and the grant itself, and tailor your application to it, much like the covering letter for a job:
What have they funded previously?
Learn what's important to them and why. Do they want to inspire the next generation of chemists? Help teachers overcome difficult challenges? Improve teaching in hard-to-reach areas?
Detail how your proposal will meet their objectives and their strategy. If there are multiple points, the British Science Association suggests in its application advice video that meeting one or two aims well is better than meeting all of them only a little bit.
Find out how Teach Chemistry can help you
If you're not already aware of all the great benefits of Teach Chemistry, read about them and sign up today. It only takes a few minutes to ensure years of perks.
4 Write a clear and compelling narrative
Treat your written statement like a six-mark exam question: underline the key words in the rubric, plan your answer, don't waffle and check before submitting!
Assume the funder knows nothing about you or your project and make sure you cover all their required points. Some funders will want more information than others.
Answering the who, what, when, where, why and how is all very well, but to really make the funder connect with your application, you need a compelling narrative. You don't need to be the next Shakespeare, but you do need to sell your proposal.
The hero overcoming an obstacle is a classic literature trope for a reason. Spell out your brilliant solution to a menacing challenge and the awe-inspiring impact it will have on this specific group of people, and your application is sure to make an impact. If you can back it up with any data, all the better.
Language lessons
Use clear and simple language (no jargon!) to make your case.
Use positive, confident language rather than negative, hedging language. Say you will, not you'll try.
5 Know your numbers
You need to know how much you're asking for and be able to back it up. Provide a clear budget based on quotes and estimates rather than stabs in the dark and guesstimates. If you're asked what you've based your budget on, you should be able to answer confidently and provide evidence.
Be realistic. Applying for less won't make success more likely. What's important is what the money will be used for. So don't underestimate – you want the funding to run your whole project, not half of it – and don't apply for the maximum amount if you don't need to. And get your sums right.
Learn from Kate
Kate suggests considering whether you can cut back on certain expenditures, particularly with the help of technology. For example, she created and photocopied an information booklet for her participants to take away, which took a lot of time and ate away at her budget. 'Looking back,' she says, 'I could have sent the booklet electronically rather than photocopying it.'
6 Don't be afraid to ask for help
As they say, two (or more) brains are better than one. Get other staff involved, whether for proofreading, brainstorming or writing. You can also tap into the RSC's expertise and get advice from your local education coordinator.
Finally, don't be afraid to contact the funder if you have any questions at all about the process.
7 Check, check, check
Definitely get someone to check your application over for typos and other mistakes. But also ask them to check for another thing: sense. Do they understand what you're saying? If they don't, the person deciding on your application won't either.
Finally, double-check you're sending the application to the right place. Triple-check the spelling of any email address. One typo, and no one will see any of your hard work.
Good luck!
Ready to turn knowledge into funds?
The Royal Society of Chemistry's Empowerment funds are open for applications until 4 November 2022. Find out what you could do with £600/€690.