From CPD to equipment to enrichment, whatever you're looking to fund, start your search here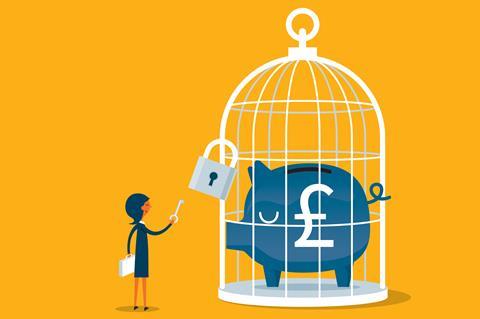 Whether it's to get equipment, take students on a visit, run a science club or do some extra CPD, there's not always enough cash around to fund everything a teacher wants to do for themselves and their students. Sometimes it's necessary to look beyond the school gates for financial support – and there are plenty of organisations offering financial help. It can be tricky to sort through them all.
But luckily for you, we've done the legwork so you don't have to. Whatever you're looking to fund, start your search here.
Get grants …
Click on a link below to jump directly to that section.
For materials, equipment and facilities
The Wolfson Foundation
The Wolfson Foundation supports high-achieving state schools and post-16 colleges in the UK with funding specialist equipment, building and refurbishment projects. The project must cost at least £25,000, with the intention of improving teaching and learning spaces, learning outcomes or numbers of students taking a subject. There are two funding rounds each year, one opening in December with decisions in June and another opening in May with decisions in December.
Armourers & Brasiers' Company
The Armourers & Brasiers' Company (yes, they specialise in armour-making) established their Gauntlet Trust to promote science education and encourage students to take up scientific careers, particularly in materials science (the closest modern discipline to metalworking!). Their grants for secondary school science of up to £1000 can be used, among other things, to purchase equipment. Their next funding round will open in April 2022.
Biological and Medicinal Sector's Education Support Group
The Royal Society of Chemistry (RSC), of course, also offers support. In particular, the Biological and Medicinal Chemistry Sector (BMCS)'s Education Support Group offers an Enhanced Equipment stream of up to £1000 for equipment that cannot be purchased through a school's mainstream teaching budget. Applications are considered four times a year at their quarterly meetings.
Top tip: look to your local community
Until recently, B&Q offered a Community re-use scheme, donating unsellable materials to the local community. You may be able to arrange something similar with a local business in your area.
For CPD
ENTHUSE and DfE bursaries
Project ENTHUSE at STEM Learning offers two bursaries to support all UK state-maintained schools and colleges in attending face-to-face PD provided by the National STEM Learning Centre at its York headquarters.
The ENTHUSE bursary is open to all UK state schools and offers £170 per day to cover the course fee, accommodation, resources and meals.
The DfE bursary is open to all state schools in England and covers the cost of the CPD and associated resources, accommodation and meals, along with an additional cash bursary of £150 per day, which can be used towards travel, supply cover, science equipment or further local CPD.
There's no limit on how many times you can apply to both bursaries.
Chemistry Teaching Empowerment Fund
The RSC's Chemistry Teaching Empowerment Fund offers up to £600 (€690 for applicants in Ireland) to help you organise your own collaborative project or event to improve chemistry teaching or foster supportive and effective chemistry teaching communities. For instance, previous projects have included an industry networking event and practical skills training. The current round is open now, with a deadline of 28 March for projects or events to start between May and November 2022. You need to be a Teach Chemistry member to apply (see below). The next round will open in autumn.
Accessibility Grant
If you have certain access needs that prevent you from participating in CPD, whether in-person or online, you can apply for an RSC Accessibility Grant. These offer chemists up to £1000 per year to help with the cost of specific support to attend a chemistry-related meeting, conference, workshop or professional development event. Examples include the cost of wheelchair-accessible travel, sign language interpreters or adapted technology.
Top tip: become a Teach Chemistry member
It's free to join Teach Chemistry and membership offers plenty of benefits to teachers of chemistry at secondary schools across the UK and Ireland, not least access to the RSC's teaching empowerment fund.
For enrichment
Armoumers and Brasiers' Company
As mentioned above, the Armourers and Brasiers' Company's Gauntlet Trust school science grants can also be used to run science enrichment projects or enable students to participate in science events and competitions. Their next funding round will open in April 2022.
Royal Society Partnership Grants
Schools can apply to the Royal Society Partnership Grants to receive up to £3000 to run an investigative STEM project in partnership with a STEM professional from academia or industry. The 2022 funding round is open until the end of March 2022.
Top tip: get involved with British Science Week
Are you looking to fund activities for British Science Week? British Science Week Kick Start grants offers grants of up to £700 for schools in challenging circumstances to enable them to organise their own events. It's already closed for this year, but is sure to be available next year. You can also find support for running CREST awards, which could be run during British Science Week, from multiple organisations.
Biological and Medicinal Sector's Education Support Group
The RSC BMCS's Educational Support Group also has a funding stream for chemistry clubs – whether new or established – of up to £1000.
BMCS also offers Partnership of 3 funding of up to £1000 to support outreach activities that bring together at least three different partners to run a chemistry-centred activity. The activities should develop students' practical skills and experience in a manner not achievable through normal timetabled activities.
For STEM enrichment and outreach
Of course, STEM enrichment isn't just about chemistry. If you want to develop your non-chemistry teaching, and teach physics out of specialism or want to bring more physics-related activities to your school, it's worth checking out the Ogden Trust's School Partnerships programme, as well as their Physics education grants, alongside the IOP's School Grants Scheme.
Many academies and societies also offer funding for outreach related to their respective fields, which could be ideal for funding enrichment activities.
Many societies also offer free visits from their members: for example, while The Royal College of Pathologists scheme is currently suspended, The Geological Society still appears to be accepting applications.
I'm a primary school teacher – is there anything extra for me?
RSC funds
The RSC BMCS's Education Support Group funding and Primary science teaching empowerment fund are also available to primary schools. The RSC also has a range of funds specifically for primary teachers.
Edina Trust's Science Grant Scheme
The Edina Trust's non-competitive Science Grant Scheme offers £600 per year to primary schools in specific areas around the UK for three years at a time, with every school in the specified areas eligible for the full amount. Schools can use their grants for science resources, science weeks, subscriptions, visits (in or out of school) and improving school grounds for science. Eligible areas are currently Blackpool, Bridgend, Fermanagh and Omagh, Knowsley, Neath Port Talbot, Newry, Mourne and Down, Sandwell, South Ayrshire and West Lothian. The application deadline is 30 June 2022.
Armourers & Brasiers' Company
Each financial year, the Armourers & Brasiers' Company's Gauntlet Trust offers £600 grants for primary schools to fund science equipment, projects or enrichment activities. Their next funding round opens in April 2022.
Where else to look?
Specialist academies and societies
If you are a member of a particular society related to your field of specialism – or you have a friend or industry contact who is – it's worth investigating their offering. For instance:
(Local) charities
Organisations such as the Blue Spark Foundation support projects that would not be able to happen without their financial aid. Also explore the offering of local charities, such as the Jack Petchey Foundation, which offers grants to schools in London and Essex, or the John Lyon's Charity, supporting nine London Boroughs.
Top tip: look to the future
Keep an eye out for the UK Research and Innovation council's various funding opportunities; the Science and Technology Facilities Council (STFC)'s most recent Nucleus Award and Spark Award have closed for 2022, but other opportunities are sure to come around.