Discussions from the magazine, website and social media
Stop-motion animation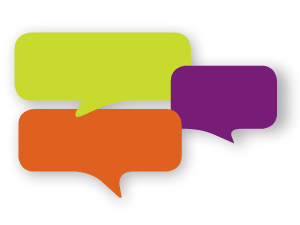 One of Michael Seery's most recent blog posts reflected on a workshop he attended on using stop motion animations (animations made up from a series of individually constructed scenes) to facilitate group discussion in science. 'The process involves the group discussing the content and sequence of their animation. This means they need to talk out what is happening, what to choose to put in each scene, and why they put one scene before or after another.'
Ashley Law (@ashl3ylaw), head of chemistry at Yarm School, UK, said:
An excellent idea – our 6th form students use this to model organic mechanisms at A-level.
The science department at the Bishop of Hereford's Bluecoat School (@BHBSscience) in Hereford, UK, shared their experience:
A great idea! Here's an example my year 11 [students] did: http://youtu.be/9LNjIjXWjGk.
Julia Winter, chemistry teacher at the Detroit County Day School, US, said:
This is a great technique! Especially as the Advanced Placement chemistry test in the US has moved to incorporate more molecular modelling questions as part of the new curriculum from the College Board. I am thinking that using the six second Vine video app may also be an accessible method to do this in the classroom.
David Read from the University of Southampton, UK, wrote:
Excellent stuff – stop-motion animations are incredibly valuable. Sheila Curtis at the Institute of Education introduced me to this idea a couple of years ago. We promote the use of the apps iMotion (iOS) and Clayframes (Android) for creating stop-motion videos in a teacher continuing professional development (CPD) course we developed together. The software is incredibly intuitive (especially for kids) and great fun to use, and means you don't need to worry about collating photographs and editing. The animations produced by students are particularly useful for diagnosing misconceptions which can be identified and corrected using peer assessment (with teacher input where required).
Technicians
Also on our blog in November Kristy Turner wrote in praise of school science technicians. 'I cannot imagine teaching chemistry without technical support,' said Kristy. The technicians she works with prepare chemicals, set up and maintain equipment, trial experiments, order supplies, clear up at the end of practical sessions, and much more.
Rebecca Howell (@307Howell) from Walsall, UK, started a discussion on Twitter on how technicians are perceived:
Many new techs introduce themselves as 'just a technician'. If techs think this, why are we surprised when others do too?
The science department of the British School of Brussels (@BSB_Sci), Belgium, replied:
True, some technicians suffer from a negative response. Up to the positive ones among us to help change the mindset.
Rebecca replied:
Yes, but also look for where it comes from. Lack of knowledge of what our role is?
Bob Worley (@UncleBo80053383) added:
Which is why CLEAPSS wrote Guide 228 [Technicians and their jobs (pdf)].
Teachers across the world told us about their technician support, or lack of it. Susan Hardy, a chemistry teacher at Mount Eliza Secondary College, Australia, wrote:
I teach in an Australian secondary college and I have always had lab technician support … I could not do without them! I haven't heard of high schools in Australia that do not have this support and I am very surprised that it is not as common overseas.
Máiréad Cahill Quinn said:
No technicians in most Irish schools. Huge loss to us.
John Darling wrote:
No such thing in our area of the US.
Bruce Douglass, chemistry teacher at Ledyard High School, US, agreed:
Technical support – in high schools – at least where I teach there is none. Lower levels of technology such as spectrophoto­meters, we troubleshoot. Repairs to hotplates, old equipment, rewiring old electrical devices even replacing pencil sharpeners, you name it we do it ourselves. It probably would have made my professional life easier and allowed more time to spend on instructional planning. Technicians are without a doubt worth their weight in gold.
Michael Schaeberle, a teacher at Middlesex School in the Greater Boston area, US, is more fortunate:
I am lucky enough to teach at a private boarding high school and we have had a part-time lab tech for the last six years. We are currently searching for a new one and the value of the position is abundantly clear. Our tech services all 10 of my science teachers and helps to keep us organised. The other benefit has been to give us time to focus on helping kids with concepts instead of setting and tearing down labs, moving equipment, chasing down orders, coordinating with our technology department, etc. For the school, it was a relatively inexpensive way to support the science teachers and avoid burnout.
Jeremy Mansell, a science teacher at Waitaki Boys' High School, New Zealand, said:
In New Zealand most secondary schools have some level of technician support usually based on the number of students in the school. We have a technician available for 15 hours a week which is common for schools of around 500 students, however most science educators I have spoken to about this believe this is not enough time and as head of department and teacher of chemistry I tend to end up doing quite a bit myself. The other concern is that a majority of technicians are unqualified or hold qualifications in a different field.
Creative students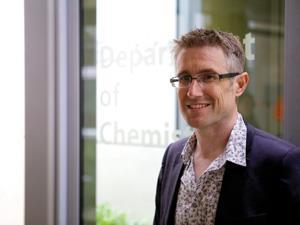 Last issue, David Smith asked What do we want our students to be? In his Endpoint article he explained how we need to convert our students from consumers into creators: 'Only the act of creating knowledge empowers students to become original thinkers and researchers, and to realise through active learning that their work has genuine value.'
Following this, David (@professor_dave) started a conversation on Twitter:
Creative students are best placed to succeed in world of research. Do exams really matter?
Rebecca Thomas from Wales, (@tinydaff) responded:
Do all of your students go on to research? The ones who go into schoolteaching, accountancy will still need degree class.
David answered:
They still need all the skills to do that – communication, analysis etc. Perhaps even more so than researchers. Most employers don't really care how well students can do chemistry exams. It's the other stuff they are interested in.
Rebecca said:
Assessing less traditional skills is always tricky though, and often more labour-intensive for assessors.
David agreed:
Absolutely. The article does emphasise that. But it is worth doing. Fairer to students and more reflective of what we want them to be.
Rebecca replied:
I don't disagree. But it is intensive, and whether universities want to invest in it is the big question.
David responded:
Hence the article. Although I am as worried about schools. And the attitude of students (who often thrive on exam only approach).
Rebecca said:
Unsurprising, since students spend much of their school careers studying for … exams?
Understandably, many of the discussions about this article were concerned with the amount of knowledge students should be expected to have.
Niek Buurma (@SocksOnDeBeach) wrote:
We need a good balance eg students won't look up a pKa if they have not learned that/when they need them. No need to learn pKa values of lots of compounds, but typical ranges for functional groups remain necessary.
David replied:
I agree that knowledge is needed to build creativity on (the article says that), but not total recall.
Niek responded:
As you say, this has to inform curriculum design; what do students learn, and what do they learn to look up?
Elsewhere, Ged Green, physics teacher at Bedford School, UK, said:
The knowledge is useful and testable and measureable the practical and soft skills less so (testable and measureable that is). Universities must direct school's resources by crediting 'extracurricular' projects in their application processes. Parents should 'choose' schools both on the strength and breadth of extracurricular offerings and exam results.
Enrico Uva from LaurenHill Academy, Canada, wrote:
Successful chemical education at all levels requires a constant blend of creative thinking, lab-designing, concept-mastering and some number-crunching. The reason we have these pedagogical dilemmas and debates is that there are simply too many academics (in all fields) without enough practical skills and too many people in research and industry not involved in educating the next generation. As long as that does not change, we will continue to have a capable elite, a chemically illiterate majority and very few people in between.
Steven Carter from Colorado, US, echoed Enrico's comments:
The problem as I see it is this: those currently in charge of formulating curriculum are not interested in teaching students how to think and problem solve. Quite the contrary. As a former teacher I saw first-hand the organised effort of school boards to dictate a straitjacketed approach to what would and would not take place in the classroom. This was further re-enforced by 'core curriculums' and standardised tests designed to primarily do one thing, to create a basically non-critical thinking consumer easily led by authority figures with less than their best interests at heart. Classes in earth sciences, biology, chemistry and physics became more and more controlled by standardized tests that required rote memorisation, automatic regurgitations and less and less creative thinking and problem solving.
David Harding from Walailak University, Thailand, said:
I think those who think that only knowledge is necessary for workers of the future are deceiving themselves. Now with the internet, simply having knowledge won't be enough: it's how the students use that knowledge that will be key to their success. If we don't give them the skills to think critically and creatively we've failed them.
Phil Harris, from Iowa, US, wrote:
Critical thinking skills are at the top of my list! Students need to think to create. A student can consume knowledge and do nothing with it. A good education starts with the ability to think and reflect about what a person has learned.
David Smith of Charles Sturt University, Australia, replied
Phil, I suggest that we need to go further than just the ability, it is about engaging, motivating and inspiring people to think and yes reflect, evaluate, re-develop and create new knowledge. Real learning is not a passive activity and involves many channels.
Phil replied:
David, I agree active learning will benefit students who create. The most successful innovators learn from failure. We need not to expect perfection, but encourage students to learn from their failures. I hate when people stigmatise failure as something to avoid at all costs because one of the best schools, especially for creators, is the school of hard knocks.