Could you manage without a technician to support your chemistry teaching?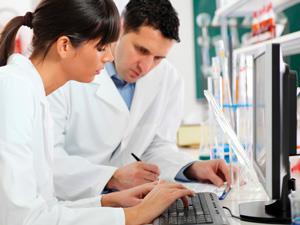 Earlier this month I was lucky enough to receive an invitation to present at the ChemEd Ireland conference at the Dublin Institute of Technology. Prior to presenting I of course did my homework and read the specifications for the Leaver's Certificate, thinking this would make me aware of some of the issues in Irish chemistry teaching. It was a bit of a whirlwind meeting and like all good conferences, some of the most illuminating discussions occurred in the breaks and in general discussions during workshop sessions. My most surprising discovery was that community schools in Ireland don't have science technicians. I initially thought that this applied only to a few cases, but over the day it emerged as the single biggest issue being discussed.
I cannot imagine teaching chemistry without technical support. Tomorrow I have a full teaching day. To enable me to concentrate on the teaching and learning, the technicians in my department will prepare stock solutions and requested chemicals, set out specialist equipment, set up demonstrations, clear away waste and dirty glassware, select and display hazcards with each experiment, calibrate balances and order supplies. They will most likely do a few trial runs of experiments we want to try next week, update our records based on what we have done this week, tweaking things here and there. In my previous job our technicians also supported learning, assisting in busy practicals, demonstrating particular techniques that were their areas of skill and laminating resources for use by multiple classes. We teachers are not always the easiest people to work with, the pressures of the job meaning we are occasionally late with our requisitions or vague in our instructions.
The Royal Society of Chemistry works hard to highlight the role of technicians, promoting and maintaining the Registered Science Technician (RSciTech) accreditation. It also presents a Chemistry Technician of the Year award, based on nominations from school staff (nominations for 2015 open in the spring).
Technicians are varied in their skills and backgrounds, I have worked with people who have been trained on the job and those with degrees and even PhDs. I remember a conversation with a maths teacher early in my career who speculated that we were lucky to have technicians because they made us cups of tea (they don't). That isn't why we like them and fight for them though. Even with the recent local authority cuts and changes due to the growth of academies, teachers in the UK are lucky to be supported by skilled technicians Having only taught in UK schools, I naively hadn't realised how different the situation can be.
It would be interesting to hear from our blog community both in the UK and around the world to find out how you value your technicians and indeed how much technician support you have in schools.