Liz Willcocks has spent the past 18 months working for SETNET as a project manager. She talks to James Berressem about her typical day.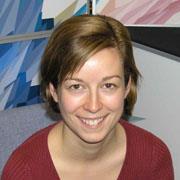 SETNET, the Science, Engineering, Technology and Mathematics Network is a charity that works with schools, businesses and other organisations to promote these subjects to young people. Based at the head office in London and part of a small team, Liz is responsible for several SETNET projects. Her main role is to manage the Science and Engineering Ambassadors (SEAs) programme.
Promoting STEM subjects
The SEAs initiative aims to promote STEM (science, technology, engineering and maths) subjects to young people by providing enthusiastic volunteers to work with students and teachers in schools and colleges. With additional funding awarded recently by the Government, the scheme is expanding from its 12,000 ambassadors to 18,000. As project manager Liz is responsible for the programme's operational development. She meets regularly with her boss, colleagues and government officials to discuss proposals that will ensure the project benefits all those involved. For example, Liz chairs a working group of SETNET staff who are looking to revamp the induction course offered to new ambassadors.
From her desk Liz provides advice and guidance to SETNET's local centres (SETPOINTS), through which the project runs its activities - ie getting ambassadors into schools, running induction courses and regional promotional events. Liz works closely with the directors of the centres. She ensures that appropriate budgets and resources are allocated to the centres, sets targets for the directors and works with them to involve new schools and recruit new ambassadors. At her desk Liz answers telephone enquiries about the scheme from individuals and schools. Application forms received from new ambassadors must also be processed.
To ensure the scheme grows one of Liz's roles is to encourage new partners to join up to the scheme. So to get large STEM employers to encourage their staff to become ambassadors Liz spends some of her days, and evenings, out of the office attending science-related events to meet new contacts and promote the scheme. She also visits industrial sites to extol the benefits of joining the programme.
Concurrent to managing the SEAs programme, Liz looks after the day-to-day management of several other SETNET projects. These are the result of either meetings Liz has with organisations that want to run a project through the SETNET network, or her efforts to source from organisations funding for a project proposal which she has developed with her colleagues. A lot of Liz's time is spent writing reports on the progress of, achievements of, and future plans for these projects both for her colleagues and the funding organisations. If she finds time in the day, Liz might give over her thoughts to coming up with her next idea for a project to promote STEM subjects to young people.
From start to finish
Liz enjoys the variety of activities she does and people she meets through work. For her the biggest thrill is leading a project from developing the initial proposal, through securing funding, to its launch and successful completion. And being part of a small team is exciting, too, because she has the opportunity to have her say into how the organisation develops and its future direction.
Pathway to success
2005-present
Project manager, SETNET, London
2003-05
Education business analyst, SETNET, London
2002-03
Assistant editor, Chemistry in Britain, Royal Society of Chemistry, London
1998-2002
MSci natural sciences - chemistry (2.1), Trinity Hall, Cambridge University
1996-98
Chemistry, biology, maths A-levels, Conyers School, Yarm
This article was originally published in The Mole