Our best resources for science clubs, off-timetable days or chemistry lessons – now all in one place
The Outreach resources hub is live, collecting existing Royal Society of Chemistry (RSC) resources and 16 updated activities used as part of the RSC Chemistry for All project's outreach work. Find ideas and all the support you need to run fun chemistry sessions with impact.
Chemistry for all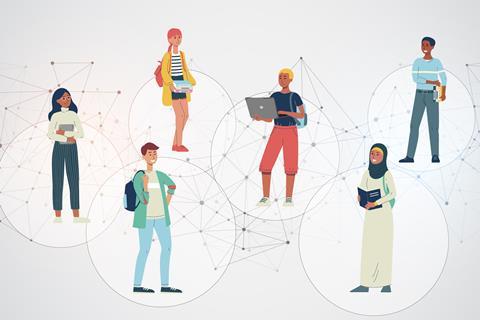 The Chemistry for All project explored and addressed barriers to participation in UK chemistry undergraduate study through longitudinal research between 2014 and 2019. The research found that providing learners with the opportunity to take part in hands-on practical lessons, engagement with science extracurricular activities and showing how science relates to everyday life were all positively associated with learners' aspirations to continue with non-compulsory science and chemistry. The project also showed that recognising the value and importance of chemistry, and appreciating how it can lead to interesting and well-paid jobs, were strongly linked to learners' future ambitions. Read more findings relevant to outreach providers, education policymakers, teachers and parents in the summary report.
Hands-on activities with context and career links
Discover some of the updated outreach resources used by Chemistry for All activity providers on the hub. There are five projects which are longer, full-day resources as well as 11 shorter, approximately one-hour long activities. Choose from lab-based or non-lab, depending on your requirements. Each Chemistry for All resource includes hands-on activities showing how science relates to everyday life, with presentation slides, teacher and technician notes, and student questions available for 11–16 year-old learners. You can adapt the resources when teaching other age groups – the ready-to-use, editable materials offer all the guidance you need.
Use the projects and activities during off-timetable science days in schools, STEM club sessions, outreach or just for something different in a chemistry lesson. Watch and read the career links to highlight a variety of jobs to learners. Plus, share our careers website A Future in Chemistry with young people to explore apprenticeships, university courses and vocational routes, browse more job profiles and try our career options game.
A wide range of resources
The existing projects and activities on the Outreach resources hub are appropriate for learners aged 4–18 and include a range of one-off resources, plus series such as: Edible experiments, From kitchen to classroom (suitable for primary school-aged learners) and Education in Chemistry's Escape the classroom. You can also find further information about the RSC's Outreach programme, ways to apply for funding to run a chemistry-based public or schools engagement activity, and your last chance to get involved and share your results in Take charge: a global battery experiment.
Additional information
Thank you to Liverpool John Moores University, Nottingham Trent University and the University of Reading for originally developing the resources to support outreach work delivered as part of the Chemistry for All project.