Independent review published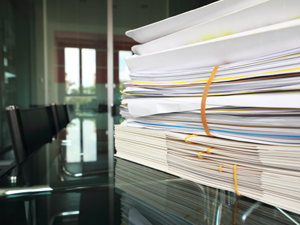 In September, the exams regulator Ofqual published the Smith report, an independent review of the specifications of the 13 most popular A-level subjects offered by the awarding bodies in England and Wales. Chaired by Lancaster University's vice chancellor Mark Smith, the review examined what changes to subject criteria – focusing on content and skills – were necessary to be able to deliver new linear A-levels in each subject for first teaching in 2015. The process involved the awarding bodies taking evidence on the specification content from its subject specialists and higher education panels, and was expected to consult more widely with learned and professional organisations, schools and industry.
The review found that of the 13 subjects, only mathematics and further mathematics required 'significant change'; while in the other subjects, which includes biology, chemistry and physics, only minor changes were necessary. In response, Ofqual announced that after further consultation on the subject content this autumn, the 11 new A-levels will be ready for first teaching in September 2015, with mathematics and further mathematics following in 2016. Awarding bodies are also expected to consider developing 'decoupled' AS qualifications alongside their A-level portfolios. Ofqual has announced a separate consultation on the regulatory arrangements this autumn, in particular for non-exam assessment.
The Smith report has, however, already met with some controversy. The short timescale for change, for example, is of major concern to SCORE (the science community representing education) which believes it is not enough to do the work needed to improve assessment or build coherence between the sciences and mathematics. SCORE has done extensive work in these areas, which it says was not considered by the Smith review.
For biology, chemistry and physics A-levels, the Smith report acknowledges the need to develop mathematical skills across the sciences. The report recommends that examples of mathematical skills should be provided to show how they can be embedded into each science subject. And more work, it says, needs to be done to establish the appropriate percentages of assessment of mathematical skills within each science subject. As a starting point, and in-line with recent evidence provided by SCORE, the report recommends only level two mathematics should be explicitly identified and this should be set at 10% for biology, 20% for chemistry and 50% for physics. These recommendations are expected, the report says, to 'refocus A-level science criteria so that the assessment of mathematical skills becomes more prominent'.
The report also raised questions about whether and how practical skills should be assessed in A-level science. Direct (teacher assessment) and indirect methods (through written exams), and their consequences for the new A-levels will need to be considered carefully.
Other more general issues that need to be resolved include the relationship between AS- and A-levels, and whether AS-levels will be an acceptable qualification for university entry or simply used to broaden students' skills and knowledge. And there will need to be some acknowledgement of the consequences of the timetable mismatch between the new 2015 A-levels and the reformed GCSEs, which are expected to be in schools for first teaching in 2016.
September also witnessed the establishment of the A-level Content Advisory Body (ALCAB) by the Russell Group of universities. This body, which promises to involve a range of other universities and learned societies, will in future advise Ofqual on changes needed to A-level science specification content on an annual basis.