Targeted funding will particularly help disadvantaged students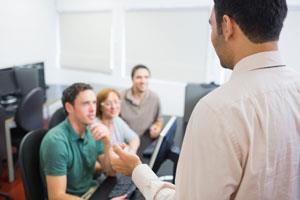 The Higher Education Funding Council for England (HEFCE) has published an analysis of its postgraduate support scheme. The £25 million initiative has highlighted a demand among graduates for more taught postgraduate courses, particularly among disadvantaged students. In the UK, the majority of postgraduate courses in chemistry are currently research-focused.
The report found that widening participation in taught postgraduate courses would require targeted funding for students provided by the government to fill a current gap in support.
Universities minister, Jo Johnson said: 'This pilot programme demonstrates the life-changing role postgraduate finance can play in removing financial barriers to further study. Our proposed postgraduate masters loan scheme will help talented students from all backgrounds have the opportunity to learn the high-level skills that benefit businesses up and down the country.'