Five teacher-researchers were awarded fellowships to carry out classroom research last year. They share why they did it and why they think you should apply
Financial support and mentoring is up for grabs for teachers interested in carrying out small chemistry education research projects in 2019.
For example, you could propose 'something you do already, something that may reduce your workload in the long run, or something you find interesting or important,' suggests chemistry teacher Rob Campbell, who was awarded a teacher–researcher fellowship last year. In 2018, Rob and four other fellows pursued diverse topics from lab protocols that reduce cognitive load to flipped learning videos that prepare students for practical skills questions in exams. Along the way, they shared useful findings with other teachers, presented at conferences and published papers.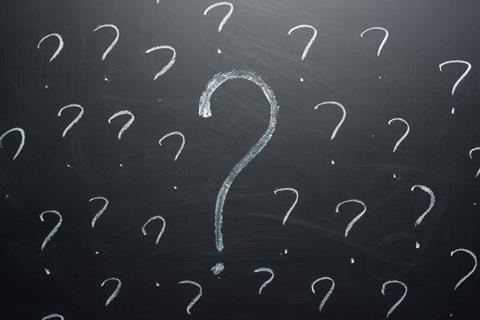 Why get involved?
Naomi Hennah, also a chemistry teacher and 2018 teacher–researcher fellow, decided to pursue classroom research because she felt education research rarely represented her own working environment. 'Much of the work done is carried out by professionals who have no direct experience of the demands and constraints of current classroom practice,' she says. She applied for the award for access to guidance, research software and forums to discuss results.
Last year's teacher–researcher fellows felt classroom research has benefited their teaching. 'It helps to keep my practice fresh and improves what I am doing,' says 2018 fellow David Paterson.
The fellows agree access to mentors was the best part of the scheme. 'It let me discuss ideas and develop data collection protocols, ensuring my research question was clear and my time – always at a premium – spent carrying out the research was well used,' says David. Susan Jones, 2018 teacher-researcher fellow and member of Bangor University's School of Education, adds 'my research and writing skills really benefited from their advice and support'.
Top tips
'I would definitely advise others to apply for the 2019 award,' says Susan. 'Ensure you have a clear research proposal. Ideally, make your focus something quite small.' Jane Essex, who launched this scheme in 2017 seeing a need to support newer researchers, echoes Susan's advice: 'be realistic about what you can do when you have a full teaching load. Research something you care about, real motivation is essential to undertaking action research.'
The scheme is run by the Royal Society of Chemistry's Chemical Education Research and Educational Techniques groups. Find out more about the 2018 teacher–researcher fellows and how to apply for a 2019 award.