University to offer first pure chemistry degree in over a decade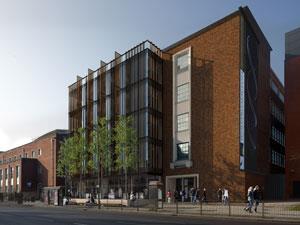 The University of Wolverhampton is to offer a pure chemistry degree for the first time in more than ten years, due to growing demand. The university's faculty of science and engineering is to offer students a BSc (Hons) in chemistry from September 2014, having closed the course back in 2002.
The course will give students the opportunity to study the main areas of chemistry, while also specialising in areas such as pharmaceutical, forensic or industrial chemistry. The aim is that graduates will fulfil the requirements for associate membership of the Royal Society of Chemistry and be ready for employment in chemistry or related industries.
New laboratories are being built and the chemistry students will be among the first to have the opportunity to study in the university's state-of-the-art science centre, the first phase of which opens in 2014.
Derek Walton, associate dean of the University of Wolverhampton's faculty of science and engineering, said: 'We are really excited to be offering chemistry as a subject choice once more.
'The requirement for high quality progression routes into and out of higher education for science subjects is now greater than ever. At both regional and national levels, employers are looking for talented and well trained graduates to fill roles in a wide range of careers linked to STEM (science, technology, engineering and mathematics) subjects.
'As such, there here has been a real surge of interest in chemistry and it provides a huge range of career opportunities for students, as well as being a fascinating subject at the core of science.'
Jim Iley, the Royal Society of Chemistry's executive director of science and education, said: 'This is fantastic news and further evidence of the continuing renaissance of chemistry on campus. Wolverhampton joins King's College London and the Universities of Lancaster and Kent, which have both relaunched chemistry courses recently after closing their chemistry departments more than ten years ago, as well as the University of Brighton which began teaching two new chemistry courses last year.
'The Royal Society of Chemistry led a high-profile campaign against the closure of several university chemistry departments in the mid-2000s, during which we warned against losing the skills and knowledge needed to maintain a strong science base in the UK to attract investment and create growth and jobs. The chemistry-using sectors are a major employer in the UK and contribute significantly to our economy, so we are delighted to see universities recognising this with the reinstatement of undergraduate chemistry courses across the country.'