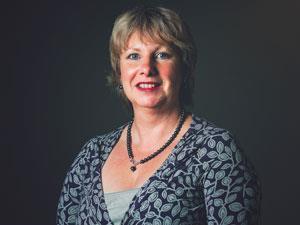 It is hard to believe that my last editorial was for the March issue. Thank you to everyone who stepped into the breach at very little notice while I have been out of action. Special thanks to David Read, chair of EiC's editorial board, Bibiana Campos-Seijo, our publisher and Michael Seery who have very adeptly filled the space on this page. Michael, our master blogger, told me it was one of the hardest things he'd ever been asked to write. I think he did a great job! Thanks also to the team, David, Paul and our 'helpers' Jen from Chemistry World and Nina (freelance editor) who have helped to keep everything on track and running smoothly. For me it has been heartening to see how everyone has rallied round to ensure you still receive the best quality chemistry education magazine on time every issue.
A very engaged community
Back in March, we launched our new blog and CPD article series. Both have proved to be extremely successful and have prompted a huge response on both the website and across our social media platforms. This is a delight to see as it shows the level of engagement you have with EiC and that as a multimedia magazine we are achieving our promise in promoting best practice among the chemistry education community – which, of course, is a very valid form of CPD in its own right. Reading through our Feedback pages demonstrates this interaction nicely.
It is interesting that Michael's recent blog post about teaching maths to chemistry students sparked worldwide discussion and reflection (as he predicted!). This is hardly surprising given the important role maths plays in describing, analysing and understanding chemistry and how this can contribute to a host of misconceptions held by students and teachers alike. On this topic, Paul Yates' feature Measuring 3D distances helps to explain the relationship between understanding coordinate geometry and measuring factors such as atomic distance in three dimensional molecules.
Required – multi-skilled chemists
Many of you will be aware of the recent report released by the IPCC (Intergovernmental Panel on Climate Change). Nina Notman in Climate research heats up considers how research has raced forward, as she meets some chemists who are working to fit pieces of the climate change jigsaw together to solve this ever perplexing puzzle. Understanding and minimising factors that contribute to climate change and global warming is just one of the many reasons why we must continue to produce highly skilled chemists. As a fitting Endpoint, David Smith looks at the skills students must acquire along their educational journey to become fully competent scientists in the workplace. He argues that to be successful and effective researchers we must turn them from consumers to creators – empower them in the workplace as critical thinkers able to participate in the diverse teams involved in the vital research that forms the basis of global policymaking decisions. All within in a single qualification – no mean feat for chemistry education.
Finally, I promised you continued developments. Over the coming weeks look out for details about the launch of EiC's new app – yet another tool to engage and build our community of best practice.
Best wishes
Karen J Ogilvie, editor