May 2012
Supporting successful teaching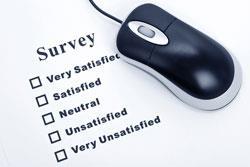 You may have noticed the box on the cover of this issue. yes, I'd like you to take part in a very quick survey please. With the growth of social media and its developing use in education, Education in Chemistry needs to provide a service that's most useful to you and can help support your teaching. Go to page 9 and scan the QR code -there's a chance to win a £25 Amazon voucher as a 'thank you'.
On the topic of supporting your teaching, I recently spent the day at an interesting workshop about getting started in pedagogical research. A resonating message that I brought home, and a fundamental reason for carrying out research in chemistry education, is to find out the answers to two questions: 'how can I become a better teacher?' and 'how can my students be better learners?' I feel these questions are at the heart of the aims of Education in Chemistry.
In this issue's educational Distillates, David Read looks at some recent research which investigates how best to explain some of the difficult concepts in chemistry and engage students in dialogue to demonstrate their understanding. I hope these findings will help you in your teaching.
Successful teaching and learning is about engaging students and our Bloodhound feature is sure to inspire both you and your students. Chemistry will play a huge part in driving this amazing rocket propelled car to speeds in excess of 1000 mph, across the Hakskeen Pan in 2014 and EiC will follow the project. The teaching element of the feature is linked to both Learn Chemistry and a wealth of resources available through theBloodhound Education project - enjoy!
Paul Yates helps us through another maths challenge - calculating gradients and rates of change - a vital skill for chemists to master.
And finally, Stuart Walker believes that science lab technicians should be better recognised for the skills and attributes they bring to support science teaching in our schools.