Why do we so often examine our own performance against other's?
For everything from energy prices to running performance, we make comparisons. But is it such a good idea?
For sure, it is for some things. Comparison websites for energy suppliers can save us money, which can only be a good thing in the current cost of living crisis. The not so good side is when we use comparisons negatively. I'm definitely guilty of this: every Saturday when I look at my Parkrun time.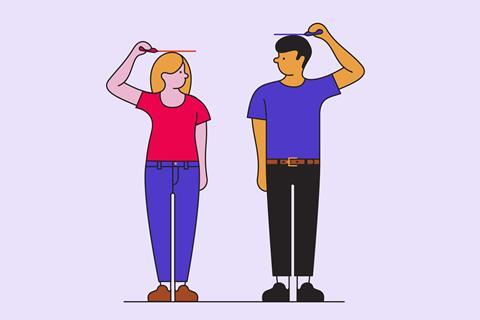 This obsession with comparisons extends to exam results. Students compare with their classmates, schools compare themselves to others in the area, and the media seizes every conceivable opportunity to rate schools: region, school type, free school meals, and now Covid too.
Is any of this helpful? Well, yes, sometimes. Contrasting results between regions can help identify attainment gaps and show authorities where to target support and interventions. Examining results in relation to previous years could also be helpful – this year particularly. I don't need to remind anyone reading this of the impact of Covid and the changes to exam assessments in 2020 and 2021. Measuring 2022 results against those from 2019, in light of TAG and CAG from the last two years, makes sense. It will highlight how Covid is still impacting teaching and learning.
Ridiculous results
School-by-school comparisons, however, are 'ridiculous'. That's the adjective Caroline Derbyshire of Saffron Academy Trust used when talking to Schools Week about the Association of Secondary Headteachers in Essex agreement to not make comparisons between schools in their area.
As well as being ridiculous, school-by-school is also worrying. When we measure exam results between schools, we lose sight of those individual learners, their improvements and achievements. And what does it mean for teachers? I can only imagine how it impacts on well-being, mental health, job satisfaction and self-esteem. Does it also feed into recruitment and retention? Boasting about exam results could see a school with fewer passes or a lower percentage of higher grades losing teachers to other nearby schools with better or higher results. The start of a downward spiral, maybe.
So every August, rather than focusing on comparing, let's help every student to see their results as part of their individual learning journey.