This textbook for undergraduates is now in its 6th edition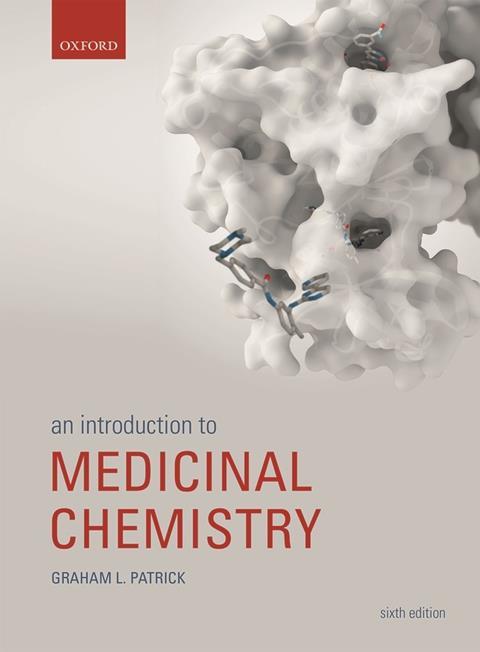 Graham L Patrick
Oxford University Press
2017 | 912 | £39.99 (PB)
ISBN 9780191073915
Graham L Patrick
Oxford University Press
2017 | 912 | £39.99 (PB)
ISBN 9780191073915
amzn.to/2wlVelB
Careers in the pharmaceutical sector are a popular destination for chemistry undergraduates. There are many degree courses that teach medicinal chemistry, the application of chemistry and biology towards healthcare.
An introduction to medicinal chemistry by Graham Patrick is designed to cater for such courses. First published in 1995, its sixth edition is now released.
The book is divided into five logical key sections covering topics from the principles of medicinal chemistry to medicinal chemistry in practice. The opening section introduces fundamental biochemistry for those lacking the requisite background, while those with this knowledge can skip this section.
The following sections introduce the principles of drug discovery, pharmacodynamics, pharmacokinetics and the overall drug discovery process. The section after introduces tools of the trade commonly used in the pharmaceutical sector. Due to the constantly evolving nature of the methods used in drug discovery, I'm not sure how relevant some of these will be in a few years' time, and so why they are included in the book. In contrast, the previous sections covering the principles will stand the test of time.
The final section is a selection of case studies of drug design in various disease areas. These are useful for learning how strategies for drug discovery have evolved over the years. The inclusion of modern examples is welcome as this information can be difficult to find elsewhere.
The quality of the writing is very good and there are plenty of diagrams throughout. There are questions at the end of each chapter to help reinforce concepts.
The suite of online resources that supplement this book is impressive. This includes multiple choice questions, links to 3D structures and 3D modelling exercises (if your institution has a licence for Spartan).
I highly recommend this book for anyone studying medicinal chemistry or working in the pharmaceutical sector. This book could also have potential at the secondary level for teachers who would like examples of how chemistry overlaps with other sciences, and has an impact on human health.