Joanna Furtado gives you an overview of what to expect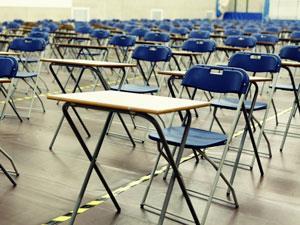 From September 2016, GCSEs will be changing completely. Schools will obsess over the proportion of their students achieving grades 9–5, rather than A*–C. And science teachers won't have to worry about practical assessments. Instead, you'll be hoping your students can answer the 15% of exam questions relating to practical work, in an exam that now tests the full two years of content.
But I'm sure you know all this already. What you might not know is what the content of the new chemistry GCSE will be. Here are the changes you can expect.
The study of change
First, a caveat: Ofqual has not yet accredited the GCSE specifications. However a highly prescriptive national curriculum means there's unlikely to be big differences between them. So whether you're using AQA, Edexcel, OCR or Eduqas (WJEC), here's what you can look forward to:
No more limestone cycle. It is likely that limestone chemistry and the carbonate cycle will no longer be included – to Tom's delight, I'm sure. The structure of the earth in terms of rock formation, the lithosphere and tectonic plates are also likely to be left out.
No more esters or oils and their uses. Biofuels will probably be removed too, to be replaced with fuel cells and chemical cells.
Less context. Other topics around chemistry in context – like hard and soft water, extraction and use of salt and chlorine, and green chemistry – will probably not be in the new specifications. This was expected from the government's promise of a GCSE with more factual content and less context.
More depth. Some topics will have greater complexity. Acids, for example, will demand understanding of how hydrogen ion concentration relates to pH mathematically, and the difference between weak/strong and dilute/concentrated acids.
Some organic growth. Students will have to learn about condensation polymerisation, alongside addition polymerisation. They will also be introduced to organic homologous series and their associated reactivity, presumably to form a basis for organic chemistry at A-level. Similarly in preparation for A-level, intermolecular forces, and in particular how they affect state change, is required for all specifications.
Atom economy and life cycle assessments are required by all specifications now – the reworked version of green chemistry.
Transition metals. Students will be introduced to transition metal chemistry, including their colours, catalytic uses and redox chemistry – again, presumably as a base for A-level complex ion chemistry. An understanding of Group 0's (noble gases) chemical and physical properties is also required.
More maths content. Students will have to determine the slope and intercept of a linear graph, use standard form, change the subject of an equation and represent 3D objects in 2D.
Units and calculations. Students will have to be able to use and select the appropriate SI units, including ampere, kelvin, mole, hertz, joule, pascal, and volt; particularly for mole calculations.
Lab work. The practical chemistry that students must experience, and be able to recall in exams, will be detailed in the specifications. These will include setting up a chemical cell for production and separation of compounds, distillation and chromatography.
Of course, these are all very general changes. We expect the new GCSE specifications to be accredited in the new year – we'll keep you posted on any big surprises!
Joanna Furtado is an education executive at the Royal Society of Chemistry
Image: © iStock
3/12/15 16:48 This article was updated to correct the description of acids and bases from hard/soft to weak/strong