Recognition for great teaching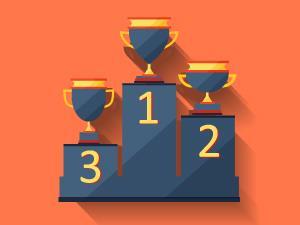 There's nothing more encouraging than a pat on the back from a colleague for a job well done. It might be more formal, but receiving an award from your peers is equally satisfying.
Great teaching comes in many different forms, and there are many different teaching awards reflecting this. Here are some we've come across. Who could you nominate?
Pearson Teaching Awards
If you watched Britain's classroom heroes on BBC2 in October, you'll have seen the winners of the 2015 Pearson Teaching awards announced. There are 11 categories, including secondary teacher, new teacher, lifetime achievement, and the outstanding use of technology. Winners receive a trophy and nominations are open for 2016 (deadline 25 March).
TES
The TES schools awards also include multiple categories, but in this case there is one specifically for science: 'this award recognises excellent and innovative teaching in science. Judges will want to see clear examples of innovation and quantifiable evidence of the success of any initiative.' Nominations for 2016 aren't open yet, but you can register your interest on the website.
Royal Society of Chemistry
The RSC invites nominations for chemistry education awards every year for several different prizes. The Schools Education Award is presented to a teacher or team who has 'demonstrated an exceptional ability to teach chemistry and inspire students at any pre-university level'. The Higher Education Teaching Award rewards 'outstanding teaching skills and/or development of innovative materials/methods in higher education'. Also, The Education Award recognises 'a major high level contribution to education in the chemical sciences, over a sustained period of time.' Prizes of up to £2000 are on offer.
The deadline for nominations is 15 January.
American Chemical Society
The ACS has a number of different national awards for chemistry education: an international award for education research, an outstanding contribution award and a more specific award for high school teaching. These three awards each come with a $5000 prize. Nominations for the 2018 award series opens in July 2016.
National Science Teachers Association
The NSTA in the US has a huge variety of awards. These include their Distinguished Teaching awards, which honour 'teachers that have made extraordinary contributions to the field of science teaching.' Travel expenses and accommodation at the NSTA National Conference are part of the prize on offer.
Are you a winner?
Have you ever won a teaching award? What did it mean for you? Let us know in the comments.