David Read and Rachel Koramoah raise awareness of different ways to achieve a degree in chemistry
If asked to describe a typical first year student starting a chemistry degree, many would envisage an 18 year old with 3 or 4 A-levels, typically in chemistry, maths and another science. However, not everyone who wants to study chemistry fits the stereotype. Some potential applicants may not have had the opportunity to study A-levels after completing their GCSEs, or perhaps took alternative qualifications that seemed more appropriate at the time. Others might have left school at 16 to join the workforce, before realising later in life that they wanted to pursue studies in higher education. A big issue is a lack of awareness about the routes into chemistry for those with non-traditional backgrounds, and the right advice isn't always available to those who are seeking it. Here, we try to rectify the problem by discussing some of the options open to potential applicants without the usual pre-requisites required to study chemistry at degree level. We focus on foundation year courses, where our experience is, but consider some other options too.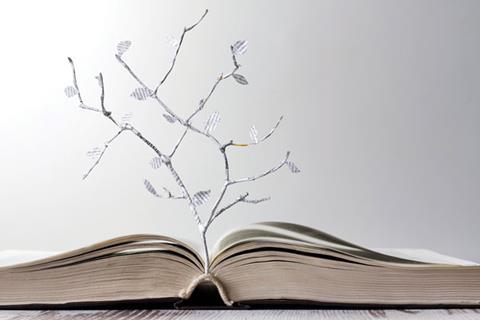 What is a science foundation year?
Many UK universities offer students alternative pathways to the science degree of their choice. A popular route consists of a science degree course with a preliminary year of study, typically known as a science foundation year (SFY), which is designed to equip prospective students with the practical and theoretical skills expected of a first year student.
Using the search function of the UCAS website in combination with searching university websites, we were able to identify 23 different SFY courses for chemistry-based degree courses. There are range of other foundation years for other sciences, engineering and even medicine at a great many institutions, some of which may also permit entry onto chemistry degrees. We acknowledge that there may be yet more courses on offer that were not uncovered by our search, and we are aware of other institutions which are starting new foundation year courses having recognised the benefits of such an approach for all stakeholders.
We have seen some outstanding chemists progress from the foundation year …
A-levels are still the most prominent type of qualification taken by school leavers in the UK, and this is reflected in that most literature on degree courses will specify A-level entry requirements first before listing other acceptable qualifications. In cases where a student doesn't meet the entry requirements for a particular programme, a foundation year may be offered to bridge the gap.
Foundation years can be challenging for students, typically covering the equivalent of A-level material in just one year. One benefit of such an intensive course, taught in a university, is the fact that it genuinely prepares students for the rigours of higher education. Foundation years may also provide the option of taking a range of modules (eg physics, computer science, geography etc), helping students to learn useful transferrable skills for their degree. Successful completion of a SFY guarantees a place on the chosen degree programme. Pass marks range from 40% in all modules to 60% depending on the course. Bursaries and other incentives may be offered to students who perform exceptionally well.
Who are foundation years for?
SFYs present a fantastic opportunity for a wide range of students to study chemistry at degree level. Students accepted onto foundation years differ between institutions; for example, some will not accept prospective students who have achieved AS and A-level qualification in chemistry while others will. Prospective students can typically be categorised as follows:
Students with a non-science background
Some students are aware of the career path they would like to follow early on in life, and choose to study subjects that they feel will help them achieve their goals. Some of these students will continue to pursue their planned career, but many will change their minds as their experiences grow. During A-levels, many students are not aware of different career paths that are open to them as a result of studying a chemistry degree, and may fear that the option is no longer open to them due to their lack of science A-levels. A tailored foundation year programme can provide high-achieving students with an arts or humanities background with a solid foundation in science.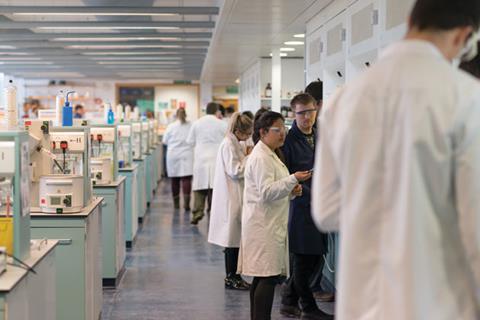 Students with vocational qualifications
Although A-levels still predominate at 16–18 level, Level 3 vocational qualifications (eg BTECs, Nationals etc) have become more common. These provide specialist training and skills development, but not all such courses develop the more advanced chemical concepts covered at A-level and IB and therefore may not be accepted for entry to a chemistry degree at some universities. For students who have been inspired to pursue a science degree by their experiences studying for a vocational qualification, a foundation year course can represent an excellent opportunity to achieve their goal.
Mature students
Returning to education after a break can be a daunting prospect, and mature students may lack confidence due to previous negative experiences. However, a foundation year can act as a stepping stone back into education for those who have been using their skills elsewhere since finishing school, furnishing them with the skills and knowledge required for a successful transition back into learning.
International students
Students in many overseas education systems study one year less at school, and therefore may not have encountered the more advanced material that UK-based students will have covered. A foundation year may offer such students the opportunity to plug any gaps, while also adjusting the demands of studying in a different country, before advancing to degree level studies.
Alternatives to foundation years
Many colleges offer 'Access to HE' courses,1 which aim to prepare people without traditional qualifications for study at university. Of the establishments identified as offering foundation years for chemistry, 22 of the 23 also consider applicants with an Access diploma. The content of such courses varies greatly, and interviews may be used to identify whether or not an Access course has provided an applicant with the background required for success at degree level. In some cases, a foundation year may be recommended for those who need further development in terms of subject knowledge. Access courses are delivered at a large number of colleges nationally, and should therefore be geographically accessible to most potential students.
Another route to consider is the OpenPlus programme,2 which is run by the Open University in partnership with a range of universities. Students undertake two years of study with the OU prior to joining the 2nd year of the degree programme at a partner university, of which there are ten in the OpenPlus chemistry programme. Students who successfully complete the remaining two or three years of study then emerge as graduates of the partner institution. This option will be particularly attractive to students who want to study while working for the first part of their degree. It also gives them confidence that they are on track to succeed before moving to full-time study for the next phase of their degree.
Case studies
Rachel Koramoah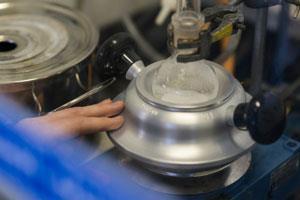 Chemistry was never one of my favourite subjects, which explains why my flourishing love for it during A-levels took me by surprise. I knew that I wanted to take chemistry further, but due to the complications of an ill-advised set of A-levels and difficult domestic circumstances, I was not able to achieve the required grades for my first choice. The panic I felt on results day was of the sort I never wish to encounter again! However, my first choice, the University of Liverpool, contacted me to offer me a place on their Science Foundation Year, which I was completely unaware of until that moment.
The successful completion of the year-long course guaranteed me a first year place on the chemistry programme. I was so pleased that I had been given the opportunity to study at my first choice of university, and knowing that they had recognised the potential for me to shine really motivated me to succeed. The course allowed me to study chemistry alongside physics and maths, which ensured that I had a solid background in the essential topics. I found first year to be relatively stress-free, and enjoyed the rest of my degree. I graduated with a 2:1 in July 2014, and I am currently pursuing an MPhil in Chemical Education at the University of Southampton. I will always be thankful to the SFY for giving me an avenue to continue my passion, and I find it extremely fitting that I now help out with chemistry workshops on the foundation year at the University of Southampton.
Mature student: Graham Tizzard
I finished school and didn't quite get the results I wanted, so ended up going to work as a wages clerk at the local rail works. I did that for 13 years, before starting my foundation year in 1997. I discovered the foundation year accidentally: a friend wanted to enrol, and he invited me to an open evening at which I ended up signing up.
My science foundation year consisted of biology, chemistry and maths. I was originally down to do a biology degree, but I changed to chemistry halfway through. Funnily enough, the course was set up to train students for degrees in biology and biochemistry. It was only when myself and another student said 'we want to do chemistry' that anybody thought about accepting students from the foundation year onto the chemistry degree programme. I was told that there was quite a debate about whether they should take us or not. We both ended up getting firsts, he received the physical chemistry prize in the third year project and I received the inorganic chemistry prize. I hope they realised it's not too bad to accept students onto chemistry degrees from the foundattion course! I was really quite surprised, because I was worried that I'd come along having done a year of chemistry at school compared with everyone else who'd completed two years at A-level. I now work for the National Crystallography Service as a research scientist. It's much better than working on the railways.
Staff perspective: David Read
I was attracted to the role of foundation year lecturer because of my teaching background, and I've found that the role brings a great many pleasures. I particularly enjoy being able to say 'we're going to offer you a place' to an applicant at the end of an interview, when I can see how eager they are to fulfil their dream of studying at a top university, having been prevented by circumstances from doing so previously.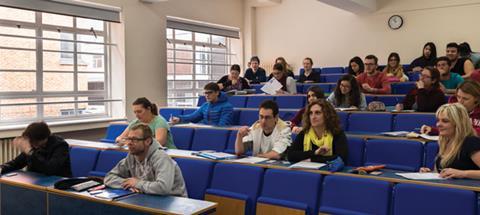 When the students arrive at the start of the academic year, we try to give them a sense of the challenge that lies ahead, while also giving them the confidence that they can succeed, regardless of their background. The process of helping students to develop their skills and knowledge over such an intense year is immensely satisfying, and seeing them move onto their degree of choice afterwards is a great source of pride. We have seen some outstanding chemists progress from the foundation year in recent years, and I will look forward to seeing their careers develop in the future. The positive responses from students who have grasped the nettle and given it 110% remind me of why I went into teaching in the first place, and I couldn't ask for more than that.
Final thoughts
Although chemistry remains challenging for students at all levels, a degree in the discipline is a realistic aspiration for anyone with a passion for the subject and a flair for getting to grips with its intricacies. Those with different educational backgrounds from 'the norm' who wish to pursue the study of chemistry have a range of options open to them to get their dream on track. There's something here for everyone, whatever their circumstances, and the message is absolutely clear: chemistry is open to anyone with the fundamental skills and tenacity required to succeed.
David Read is head of education group, director of outreach (chemistry) and programme leader, science foundation year at the University of Southampton, UK. Rachel Koramoah graduated with a degree in Chemistry from the University of Liverpool in 2014 and is now carrying out research for an MPhil in Chemical Education at the University of Southampton, UK