Discover how flipped learning could save time and address the attainment gap as education moves back to the classroom – and how to bring it into yours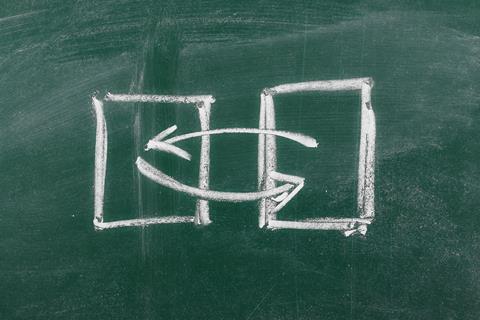 Students who have been explicitly taught independent learning techniques during school closures will have thrived during lockdown, or at least coped a little better than those who haven't. Many practitioners of these techniques, including myself, will have realised the importance of teaching these within the curriculum. Learning is not a 'one size fits all' system and teachers know that. However, it is important that students know that too and that they are aware of the range of learning techniques they can employ to maximise their attainment.
A different way of learning
Metacognition – the ability to monitor your learning and adapt your approach depending on the task at hand – is an underappreciated skill that allows students to direct their own learning. Teaching metacognitive skills has been shown to be more effective for lower attaining students and so can help to close the attainment gap that is present in many schools and has been widened due to school closures.
A strategy that has been demonstrated to enhance metacognition, if used repeatedly, is flipped learning. Often used when teaching students in colleges and sixth forms, flipped learning involves providing direct instruction outside of the classroom to give students the opportunity to learn new concepts and techniques prior to them being taught in lesson. This transforms homework assignments from being primarily application- and assessment-based to research- and discovery-based.
The power of flipped learning
Flipped learning empowers students to immerse themselves in a topic prior to experiencing it in the classroom by making notes and attempting a few questions. Ultimately, this saves precious time in lessons and allows the teacher to embed the application of the theory that students have learned at home. This means students can spend more time honing their new skills, be it bond energy calculations or determining gradients.
The progress made by students during school closures will be variable. I would rather students spend their lesson time embedding the content rather than having teachers plough on through the content, unable to assess their learning as they would in a typical lesson.
Moving flipped learning into the classroom
There are concerns regarding the use of flipped learning for secondary school students. These include students' ability to access the technology, the availability and appropriateness of online resources, as well as students not completing the tasks in a timely manner. Therefore, prior to implementing flipped learning as the norm, these concerns need to be addressed. Here are some ways that can help you ensure the success of a flipped learning system.
Ensure all students have equal access to materials
By avoiding online platforms, you needn't worry about access to technologies. Instead, base tasks on a revision guide or textbook that students have acquired at the beginning of the course. Additionally, ensuring your library or media suite is open to students at break times and after school removes this barrier for our disadvantaged pupils.
I recommend revision guides as opposed to textbooks for students to purchase, as they are cheaper and avoid unnecessary detail. The school could also purchase books for all pupil premium students to avoid strain on these families and to ensure all pupils have access to the same materials.
Ensure homework policy is up to date
Schools that do not have a robust homework policy in which students and staff are engaged will need to develop this prior to rolling out a flipped learning initiative. There will need to be appropriate sanctions and rewards in place as well as effective communication with families so they can support from home. Students need to be given adequate time to complete tasks to a good standard, taking into account all the tasks set across all their subjects.
Allow students to give feedback
When introducing flipped learning into your classroom, it might be helpful to ask for student feedback, in the form of an exit card, after the initial few weeks. Last year, I gave an exit card to each of my students in a challenging year 10 class. It asked for their honest feedback of my lessons. I was nervous about reading their responses, but was surprised and delighted to see these students give constructive feedback that I could act on to enhance their learning experience. So don't be afraid to ask for feedback; it can give you insight into the effectiveness of this new strategy.
Begin as soon as you are back in the classroom
Introduce flipped learning as soon as your pupils are back in the classroom to embed these routines and ensure they feel the benefits from them.
Flipped learning is traditionally difficult to instil in all students, but now – when most students have had an enforced period of learning remotely and doing things differently – is the right time to roll out this initiative. With careful planning and suitable differentiation, flipped learning can become a key part of 21st century teaching well after the lockdown has ended.

Daniel is a secondary and sixth form chemistry teacher in Coulsdon. He is starting his master's in Expert teaching with the Ambition Institute in September 2020.
View full profile