Peter Banks explains why his students create chemistry blogs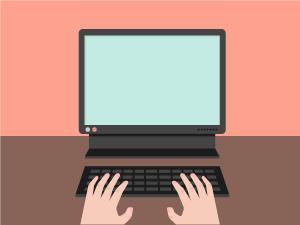 Several years ago I had a pupil who kept losing her work. She would leave it on the train, at a rehearsal, at her other parent's house – I'm sure you've heard all the excuses. I suggested as a solution that she put her work online, somewhere she couldn't forget it. Initially I was doubtful it would make a difference, but within a couple of weeks the turnaround in her work was clear. It was all together, complete, I'd seen it and had an opportunity to give feedback quickly, even when she wasn't in school or lessons.
I wondered if these benefits could be general to my other students, so I started to set my sixth form students a project to build their own chemistry website. The results were so positive that this is now a core part of my A-level classes.
Blogging on
Blogging has become more and more common within teaching and learning. You can now find teachers blogging for the benefit of their students, teachers blogging to reflect on their own practice, and even some nice teachers blogging on the benefits of blogging for the benefit of other teachers.
I have always enjoyed reading and writing blogs, so it was easy to give my students some pointers to get them started. I usually start the first A-level lesson with a session in an ICT suite. Students then create a WordPress account and blog. Within about 15 minutes they are up and online with a working website.
My students use WordPress for its simplicity and the fact that it's free. They can add me as an administrator to their blog so that I can help them and have some level of editorial control. There are, of course, plenty of alternative options for producing blogs – Weebly, Tumblr and Blogger, for example – and an increasing number of options for micro blogging in various formats, such as Twitter and Instagram.
Each week my students write about what they've learned about chemistry. I usually give them quite a bit of guidance at the start of the year, along the lines of 'write a post explaining how to carry out a titration,' or 'tell me about first ionisation energy'. The main points I emphasise to them are that they need to produce around two posts per week and that they can write about anything to do with chemistry.
You can see some examples of my students' blogs here, here, here, here and here.
A blog for all seasons
One of the biggest benefits of using student-led blogging is that students' work is easily referenced when they are revising.
Often, students come to the end of a course with so many different sets of notes on so many subjects covering 4 different examined modules; they struggle to find them all in one place. With a blog, it is quick and easy to search terms and find notes and ideas that are related.
One thing I've found is that my students don't copy and paste anywhere near as much as when they submit written work. It could be that they are just a little older and wiser, but I also impress upon them that their work is public and if they copy and paste anything from published books, papers, articles or their fellow students, people can get a little upset.
My students also take great pride in their work and presentation – more so than they would normally. I think this is because of the work living in the public domain. This leads to some attractive blogs and some very interesting articles that I would never have set as a piece of work.
I have often seen that blogging pushes students to lead their own research and find ideas independently of myself and each other. As most of my students board full time, it has also been a useful medium for parents to be able to see their son's or daughter's work, just as much as if they were living at home. I have also found that it promotes discussions around the subjects between students and their parents.
Of course, I have seen some failures with this approach – it's not all rose tinted. Some students don't have access to equipment, internet or have the IT skills they need for this. However, over the last couple of years there have been a large number of positive outcomes from this approach – many that initially I hadn't thought about. There are so many benefits of learner led blogs that I couldn't even begin to talk about all of them here.
Give it a whirl and watch the fascinating results that are produced by imaginative young minds.
Personal pointers
There are several challenges involved with student blogging. If you'd like to try it with your own students, here are some tips from my experience.
I only give feedback in person or through school emails and I never comment on posts. Comments are public and I'd rather keep any conversation to the normal privacy of a teacher–student relationship.
Be aware of the wider community
The main challenge is to overcome the safeguarding issues surrounding contact with young people in an online environment. By default, WordPress allows comments on every page and post that you make. In the first lesson I usually get students to turn this function off. This lowers the possibility of any unwanted third party attention.
I adopt a very open approach, I always allow students to write about anything to do with chemistry or science that takes their interest. This has produced some really interesting articles that are not part of the A-level specification but show a more general interest in the subject.
It's about more than chemistry
Working in a music school, the majority of my students are looking at further study in a completely different field to chemistry. Because of this I am always very keen to ensure that students leave my lessons with a variety of skills. I find encouraging them to develop their skills in website building quite important. Not only do they at least leave chemistry lessons with the ability to build a responsive website, but students also develop excellent independent learning skills.
Image © Ginta Gasjune