Reading skills are crucial for closing the attainment gap according to a new report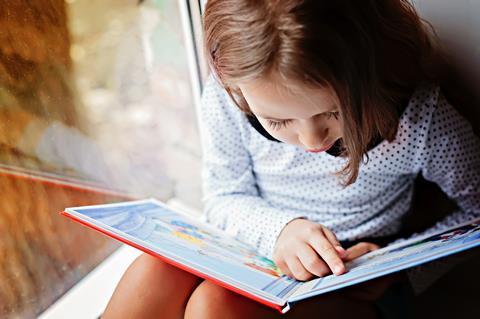 A report for the Education Endowment Foundation and the Royal Society published today finds a strong relationship between students' literacy skills and attainment in science subjects.
The researchers from the University of Oxford reviewed existing studies to identify interventions and teaching approaches that have a positive impact on student learning in science, particularly for students from disadvantaged backgrounds.
Correlational research has consistently established a strong relation between children's reading and writing abilities and their success in learning science at school.
Studies of interventions that combined teaching literacy with teaching science have also consistently produced positive results.
But the researchers caution that they haven't established that poor literacy skills lead to lower science attainment:
Most of the correlational evidence comes from concurrent, rather than longitudinal research, and the people doing the research hardly ever control for the effects of extraneous variables, such as differences in the children's measured intelligence. This makes it difficult to conclude anything about the direction of cause and effect in the relation between literacy and science learning.
The study also found that the ability to reason scientifically – by making observations and testing hypotheses – is also a strong predictor of later scientific achievement.
More research on importance of young children being able to read. Best thing you can do for child: read with them https://t.co/NJavp4xnvN

— Alom Shaha (@alomshaha) September 22, 2017
Considering you have to understand a question to answer it this isn't really a surprise! Schools stop shutting your libraries, you need them https://t.co/iaQllBHn4Q

— Barbara Band (@bcb567) September 22, 2017
The report echoes the findings of a C4EO report, which looked into effective classroom approaches to supporting disadvantaged pupils:
The central theme across our findings is that it is the quality of teaching that matters most. Changing instructional processes and teaching methods (e.g. cooperative learning, phonics instruction, meta-cognitive strategies) delivers the greatest improvements in learning outcomes for children from deprived backgrounds. Simply changing the mode of delivery, through ICT or new curricula, is much less effective.