Sign up for the Variety in Chemistry Education conference in Durham this August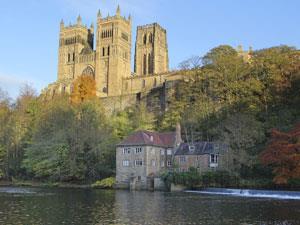 Registration is open for the Variety in Chemistry Education (ViCE) Conference, at Durham University, 28–29 August.
This popular annual event, held jointly with the Physics Higher Education Conference (PHEC), is an opportunity to exchange ideas and share best practice in learning and teaching chemistry and physics at the tertiary level. The conference is also a forum for the dissemination of research into pedagogy and innovative learning through a mix of oral presentations, workshops and keynote lectures. See Michael Seery's report on last year's conference.
These are friendly and informal meetings. Come and share your ideas – Education in Chemistry and Chemistry Education Research and Practice (CERP) will be there and we're looking forward to seeing you!
To register to attend and to submit an abstract go to the ViCE/PHEC website. The deadline for submitting an abstract is 20 June and registration closes on 1 August.