John Holman, Keith Taber, Mike Cole and Peter Dowding honoured for their contributions
This year the Royal Society of Chemistry has made four awards in recognition of achievements in chemical education.
John Holman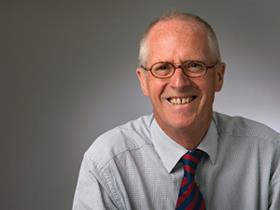 The Lord Lewis Prize went to John Holman, University of York, in recognition of his extensive influence over chemistry education policy.
John had his first taste of science policy, as a chemistry teacher, in 1988, when he was a member of the team who wrote the National Curriculum for Science. Since then, in addition to boasting a continuous track record of chemistry teaching, he has become well known and much respected for his curriculum development work and for putting the professional development of science teachers on the political agenda.
He is motivated by a love of chemistry, which was inspired by his father, a chemistry teacher who would impress with experiments at home, and by his school chemistry teacher, Charles Grogan, who would often wax lyrical about how chemistry was used in industry and in life in general.
Indeed, the contextualisation of scientific concepts and experimentation both underpin John's approach to the many curriculum projects he directed during the first 30 years of his career. The SATIS (Science and Technology in Society) project and the Salters' A-level chemistry are two examples.
He comments, 'I have always measured my own success as a teacher, not so much by the students' grades as by whether they go on to study chemistry at the next level. So my motivation has always been to make lessons interesting and inspiring, which I believe comes down to contextualising the concepts and doing lots of experiments.'
The school chemistry curriculum of the pre-1980s was factual and theoretical. Today, even with the modest shift towards a more content-based curriculum, there is a strong emphasis on contextualisation. This, in part, is down to John's involvement both in curriculum projects and more recently in his advisory roles to government and to the professional scientific bodies.
In 2004, now professor of chemical education at the University of York, John – in between lecturing thermodynamics to undergraduates – set up and became director of the National Science Learning Centre (NSLC) at York. John is passionate about the role of the NSLC, which is to inspire teachers – by providing them with opportunities among other things to engage with industry and do lots of experiments – to help them to inspire their pupils. He is in no doubt that the greater engagement of teachers in subject-focused professional development has played a part in the recent resurgence in the popularity of chemistry and the other sciences in schools.
John is currently involved in the debate on practical school science and is also very keen to push for the further professionalisation of teachers through bodies like the RSC and the NSLC.
Keith Taber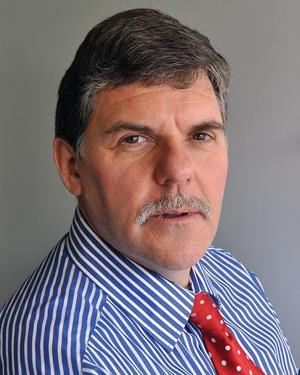 The Education Award 2014 winner is Keith Taber, for his extensive research that has contributed significantly to the teaching and learning of chemistry concepts.
Keith was switched onto chemical education research during his PGCE course at Nottingham Trent University in the early 1980s. 'There were so many ideas to explore – like psychology and subject-specific pedagogy – that I became fascinated with the material and began to read extensively in these areas.'
He recalls how the PGCE not only reawakened his schoolboy interest in psychology of learning but also made him think about what he was learning – in the same way his chemistry teacher had inspired him to take chemistry at university by encouraging him to think and understand the chemistry being taught.
With a distinction in his PGCE, he reasoned that this might be an area that he could be successful in. Time has proved him to be correct.
During his early days as a science teacher in state schools and an FE college, he also managed to fit in a few part-time distance learning courses through the University of Surrey and Roehampton Institute. The first was a diploma in the practice of science education, which he saw as taking him beyond the PGCE work he so enjoyed in cognitive science; this was followed by a masters in science education, in which he explored why 14 year old girls gave up physics, a problem that was pertinent to the school he was teaching in at the time; and finally doing a PhD in which he explored students' developing understanding of chemical bonding.
In 1999 Keith moved into a teacher training role at the University of Cambridge's faculty of education. During this time he was seconded to the RSC for a year to develop 'instruments' that teachers could use in the classroom to help them diagnose their students' misconceptions in several areas, including chemical bonding, acids and alkalis, and chemical stability among others.
Over the years he has published extensively in many areas of chemical education research, not only in primary journals but also in magazines and journals he knows teachers read, like Education in Chemistry and School Science Review, to ensure his research has impact. Apart from research into misconceptions Keith has also sought to discover how students' thinking changes with teaching and the beneficial ways scientific ideas can be linked.
He is currently teaching research methods to graduates at Cambridge – at the same time doing his own research, including learning about the nature of science and its relationship with religion.
Mike Cole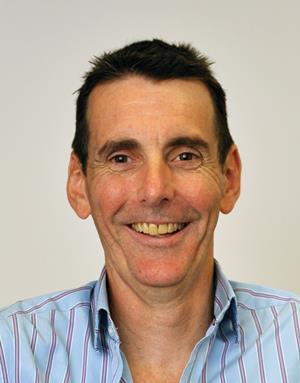 The Higher Education Teaching Award 2014 winner is Mike Cole, for outstanding regional and national contributions to employee upskilling.
Like many young academics, Mike had very little experience of teaching when he took his first post as an inorganic chemistry lecturer at Manchester Metropolitan University (MMU) in 1992. He was given the job on the strength of his research into the structural characterisation of materials. Faced with a heavy teaching load, he made a decision early in his career that would set the scene for his future success. 'I decided if I was going to teach, I wanted to do it professionally, so I enrolled on a two-year part-time PGCE course at the university while doing the day jobs.'
The course not only developed Mike's teaching skills but brought him into contact with like-minded HE professionals. He quickly realised that there were a host of opportunities in teaching and in the development of teaching methods that excited him enough to commit to rather than his original research. This was at a time when online learning and assessment were becoming fashionable, and he had good IT skills, so he focused his efforts here and didn't look back.
The reputation and experience he gained in running online distance learning courses was instrumental to MMU winning its bid for HEFCE funding in the 2000s to develop a foundation degree in the chemical sciences. The degree, explains Mike, is aimed at upskilling employees in the chemical industry anywhere in the country and can be done primarily through distance learning. Mike and his team worked closely with ex-industrialist Bob Green, who put them in touch with the right people in industry to find out what industry needed from its employees. The result is a vocational course that is more directly linked to what the student employees do in their day-to-day jobs; for example, they have to provide a portfolio of work-based competencies in areas such as laboratory skills and health and safety regulations.
Mike is currently developing a BSc 'top-up' option so that students can study for a full honours degree in chemical sciences – as part of the Higher Apprenticeship framework currently supported by government.
Peter Dowding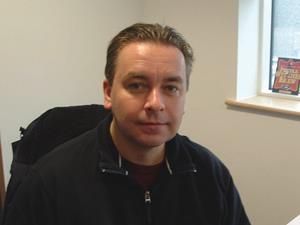 The Inspiration and Industry Award 2014 went to Peter Dowding for his contribution to enthusing university students about research and colloid science.
Peter's own enthusiasm for his subject, like so many chemists, was sparked and nurtured by his school chemistry teacher who he says, 'didn't teach us to pass exams but taught us what we needed to know. I never had to revise for exams.' By the time he reached the sixthform, he knew he wanted to study chemistry at university and do research. And despite the careers advice he was given at school, which was to get a job in a DIY store as soon as he left, Peter's self belief and determination meant he would realise his own ambitions.
After graduating with a degree and PhD in chemistry from the University of East Anglia, Peter's love of research led him to a six-year stint as a postdoctoral researcher, working on surfactants and colloid science, with Brian Vincent at the University of Bristol. The industrially focused research put him in good stead for his current job at Infineum as a principal scientist, where he leads his own surfactants and colloids research group. By using x-ray diffraction and neutron scattering techniques, his team is finding out how additives behave in fuels at the atomic level, which should lead to new additives for the future.
His enthusiasm is infectious. At Infineum Peter runs an industrial placement scheme, taking 10 undergraduates each year onto his team, around 75% of whom go on to do PhDs in physical chemistry. He also acts as industrial supervisor to PhD and postdoctoral students, having helped 13 and 11 students, respectively, at each level to date.
He has strong views on how to motivate his students. 'I believe in guiding students rather than telling them what to do, and I involve them in the decision-making aspects of the project so that they understand we all work as a team. I also give them freedom to try things out for themselves. It's also about making it fun – where else would they get to play with a nuclear reactor and learn something new every time they do an experiment.' It's important, he adds, that students realise that they can do fundamental research in industry – it is not solely the domain of universities.