Chemistry teachers in India must make better use of experiments that are cheap and easy to run to inspire the next generation, says T V Venkateswaran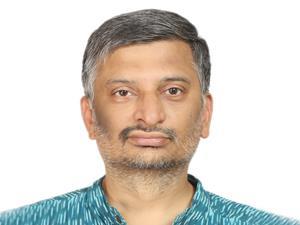 Vigyan Prasar is the national institute for science communication in India and part of the government department of science and technology. In 2011, the International Year of Chemistry, it organised focus groups to talk to school teachers about their experiences of teaching chemistry. The comments were candid. Teachers lamented a lack of specialised glassware, chemicals and proper laboratory spaces, but most tellingly, they sought 'interesting chemistry experiments' with which to motivate and inspire.
The sad truth is that chemistry education in India is not in especially good health. Only a smattering of chemistry is found in the Indian educational system as part of general science courses during the first eight years of schooling. In the ninth and tenth years of school, chemistry is taught as a separate discipline, and in the next two years it is optional. Moreover, students apparently do not find chemistry an attractive option: numbers decrease significantly at every educational stage.
Practical problems
Uday Maitra, a professor at the Indian Institute of Science in Bangalore and fellow of the Royal Society of Chemistry, blames 'teaching of descriptive chemistry without relating it to real-life applications, a lack of facilities to carry out experiments and a teaching style required to meet examination requirements'.
Savita Ladage, a chemistry education researcher at the Homi Bhaha Center for Science Education (HBCSE) agrees: 'You have an intuitive feel for school physics concepts like force, motion, etc. School biology is seen around you, but school chemistry, such as combustion and change, use abstract models and in the absence of application in real life the subject seems remote.'
The numbers speak volumes. Only 1.3% of students at school level and 7.1% at higher secondary level consider chemistry interesting. Furthermore, 54% of students who enrol in the prestigious chemistry course at Delhi University drift out of it.
The post-globalised economy has certainly had a negative impact on higher education enrolment in pure sciences. More applied subjects such as engineering and management are perceived as better financial investments, but experiences of school chemistry also play a crucial role. In their discerning essay 'Chemistry in India: Unlocking the Potential' Elangannan Arunan et al identified the absence of meaningful laboratory experiences as one of the key issues.
Local solutions
The biggest hurdle is the 'problem of numbers'. India is a vast country comprising 1.2 billion people, 22 'official' languages, about 14 million schools, 712 universities, 36,671 affiliated colleges and about 10 million teachers. A group of academics from several premier institutions such as IIT Kanpur, Delhi University and TIFR (Tata Institute for Fundamental Research) formed a non-governmental educational movement called Eklavya in 1982 to address this. They became engaged in improving science education in Madhya Pradesh, a rural and educationally under-resourced region of India.
Chemistry education in India is not in especially good health
The village schools lacked even the most basic facilities, so the group had to find solutions that were practical to implement locally. They designed an inventory of low-to-zero cost experiments that they field tested and refined. Instead of using red–blue litmus paper, for example, they made ingenious use of local flowers such as hibiscus as acid–base indicators. They also used discarded glass medicine vials from local hospitals along with egg shells doused in lime juice to generate carbon dioxide and calcium. Conscious efforts were taken to connect with real world problems. They devised low cost ways to test water sources, for example.
Sadly, national policy documents make only perfunctory mention of this three decade old experiment in localisation, and no real attempt is being made to integrate the lessons learned into school curricula or textbooks. Educators should be persuaded that such experiments are not 'poor cousins' of those designed for fully equipped labs and encouraged to adapt them for their local teaching environments.
Interdisciplinary challenges
Today, the most significant advances in modern chemistry are occurring at the interfaces with physics and biology. Therefore, more horizontal interaction is needed both in research and in teaching. Chemistry education, particularly at undergraduate level, should seek to innovatively combine the knowledge required for pursuing independent research and the ability to seek solutions to problems across disciplines. Certainly, the challenge today is larger than it was many decades ago.
Furthermore, chemistry experiments have to be not only exciting and engaging but also instructive. Realising the need for more evidence-based chemistry education research, HBCSE and the Association of Chemistry Teachers (ACT India) organised the first ever conference of chemistry educators in India in 2010. They followed this with the second in 2014. 'The response was heartening; more than 100 chemistry educators participated in the second conference held in 2014,' says Ladage, who was one of the driving forces. 'Seeing the response, we are proposing to organise this event once in every three years.'
Now, the Indian chemical industry has come forward to join hands with the Royal Society of Chemistry for capacity building among school teachers. Anirban Hazra, a faculty member at the Indian Institute of Science Education and Research (IISER) in Pune, has authored a graphic book on the history of chemistry. Meanwhile, Arnab Bhattacharya at TIFR, Uday Maitra and others have taken time from their research and teaching duties to visit schools in order to conduct workshops and demonstrate chemistry experiments. Public engagement with science movements such as Jana Vigyana Vedika and Kerala Sastra Sahita Parishad conduct programmes on chemistry in our everyday life. Concerted effort by industry, government, academia and civil society, one hopes, may soon turn the tide.
T V Venkateswaran is a science communicator and outreach expert at Vigyan Prasar in New Delhi, India