Leaving teaching can be a huge decision. Stephanie Musson talks about how the skills she honed in the classroom prepared her for a new career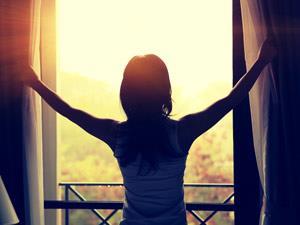 Making the decision to leave teaching was one of the hardest things I have done in my career. I loved what I did – working with the students and seeing them progress, the lightbulb moments and their personal progression – but I needed to leave.
There are some quite terrifying statistics around about how many teachers are choosing to leave the profession. According to a recent survey by the Association of Teachers and Lecturers nearly a quarter of new teachers don't think they will still be working in teaching in five years.
My reasons for leaving teaching are very similar to the ones that top the list in that survey: workload, work–life balance, respect for the profession. In an online survey by UKEDchat the range of careers that respondents went on to include consultancy, starting their own business, research, journalism, publishing and working for an educational charity.
I had no idea what to do next, or what options were open to me. Where could I make the best use of my skills and experience? I remember feeling like I would have to start all over again. I realise now that I was massively undervaluing the skills I had gained and demonstrated in the classroom.
Working magic
Communication is the bread and butter of a teacher's role, taking sometimes complex chemical concepts and communicating them in ways that mean not just one person but a class full of 30 very different people understand. You have to think on your feet, often coming up with analogies and adapting your communication style dependent on the year group, the time of day or whether it is windy outside. Having these skills in a work environment outside of teaching is like having a superpower.
Teachers are also masters of organisation. All of my old colleagues are ruthlessly efficient and constantly reviewing priorities. Any teacher looking for a new role won't be short of experiences in meeting deadlines under pressure to draw on.
Building good relationships with your students takes work and skill. It can mean the difference between an engaged class achieving well and what can feel like an uphill struggle. Developing a good relationship with a challenging class can feel like a great achievement. The compassion that makes you good at relating to students also helps you identify with colleagues and build effective and productive relationships.
Ultimately, I know I made the right decision to leave the classroom, but it was not an easy one. Now I work within the Education team at the Royal Society of Chemistry. Most of my work is project management, but my background in teaching helps me a lot in my role. I miss the students and the lightbulb moments but I find what I do now challenging and motivating. And when I go home at 5pm I don't take any work with me.
Image © Shutterstock