Colin McGill believes experienced science teachers can plan engaging lessons without unnecessary planning templates
Ask any student teacher what has the biggest impact on their workload while on a school experience placement and there is a high possibility that 'lesson planning' will be the reply, as their mind wanders to the endless lesson plan templates completed over the course of their time in schools. Often, a lesson plan template has to be completed in detail and is then scrutinised by a mentor before the lesson is delivered.
Pros and cons
In my opinion, novice teachers have three uses for a lesson plan template:
To scaffold the lesson-planning thought process.
To show mentors or Initial Teacher Education tutors their lesson planning thought process.
To create a memory aid for the lesson.
The (big) drawbacks of using a lesson plan template are:
It adds a lot of time to the lesson planning process.
There is a potential pitfall of lesson planning becoming a form-filling exercise rather than a thought process.
The teacher may end up thinking about activities to complete rather than the learning that should take place.
For secondary teachers, there is also the risk of subconsciously assuming that learning takes place in bite-sized chunks of time that coincidentally last the length of a lesson. Undoubtedly, it is preferable to look at the learning that needs to take place and consider how this can happen over the course of a series of lessons.
Nevertheless, for a novice teacher the benefits of using the lesson plan template as a scaffold arguably outweigh the drawbacks.
A learning scaffold
According to educational psychology professor Barak Rosenshine, 'A scaffold is a temporary support that is used to assist a learner. These scaffolds are gradually withdrawn as the learner becomes more competent …'. Rosenshine's principle applies when school students are the learners, but also applies when novice teachers are the learners.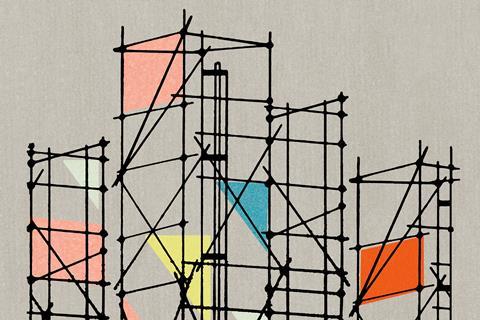 As a novice teacher becomes more competent at planning lessons, the scaffold – in this case, the lesson plan template – can be slowly removed. Student and novice teachers progress at different rates, just like school learners, so the lesson plan template will be discarded at different stages for different teachers. This may be a gradual fading away, either with the lesson plan template subconsciously being completed in less and less detail until not required, or a different template requiring less detail being used, for example. Ideally, when the lesson plan template is no longer required to support the lesson planning thought process, the teacher should have the autonomy to decide to stop using it.
Detrimental if long term
Worryingly, some teachers may still be expected to complete a lesson plan template when being observed by a senior leader. Or, even worse, some teachers may work in schools where teachers have to use lesson plan templates regularly. In my opinion, using a lesson plan template when not required is a completely unnecessary burden on already overworked teachers. This could be detrimental to learning, since the time spent completing the template could rather be used to think of better ways to explain a new concept or a more effective way to check for understanding, etc. Also, asking a fully qualified professional to produce a lesson plan for scrutiny before an observation can be insulting and display a lack of trust.
Lesson planning is essential, but lesson plan templates are not. Expecting colleagues to continue using templates can add to teacher workload and take time away from actual lesson planning (on other words, thinking) that could really improve student learning.

Colin McGill is a lecturer in education on the PGDE programmes at Edinburgh Napier University.
View full profile