Practical work, inquiry, maths in science, raising the professional status of teachers, spectroscopy in your classroom…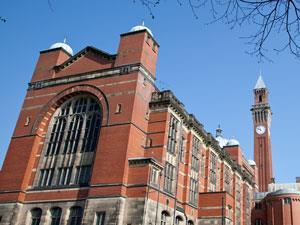 The Association for Science Education (ASE) annual conference is a great opportunity to find out what's new in science education, hear from engaging speakers and meet teachers from across the UK and further afield.
This coming January will be my sixth visit. Here's what I'm looking forward to: how about you?
Science inquiry
Chris Harrison from King's College London is presenting a number of different sessions on inquiry-based learning. They include exploring 'the activities, assessment tools, the opportunities and challenges of assessing inquiry in real-time'.
Practical work in science
John Holman is carrying out an international study to discover 'how successful countries approach the practical, hands-on element of science education'. He'll present some of his preliminary findings.
How do we raise the professional status of teachers?
The Talking Science Education debate on Thursday 7 January explores this question in what promises to be a lively event.
Earlier in the day, Angela McFarlane from Claim Your College will provide an insight into the plans for the new College of Teaching. I'll be talking to Angela after her presentation – what would you like me to ask her? Post your questions in the comments below.
Meet the EiC team
Paul (deputy editor) and I are looking forward to meeting you – do say hello if you see us around. In particular, we'll be at the Royal Society of Chemistry exhibition stand from 1–2pm on Friday 8 January. We'd love to know what you think about Education in Chemistry. What would you like to see in the magazine or on our blog? Come and share your ideas.
How do you put chemistry knowledge into practice?
The Royal Society of Chemistry is running seven interactive workshops throughout the conference. For example, find out how Spectroscopy in a Suitcase can bring hands-on experience of infrared, UV-vis and even NMR spectroscopy to your students.
Language of mathematics in science
The ASE has been working on guidance for teachers to support teachers and promote better integration of mathematical skills into science teaching. A team from the Language of Maths in Science project present a preview of their new publication in a workshop on Friday morning.
Image © John James / Alamy Stock Photo