The Teaching Staff Trust can help those working in education make ends meet when the unexpect happens
At a glance
Organisation: Teaching Staff Trust
Contact: teachingstafftrust.org.uk; 01322 293822; enquiries@teachingstafftrust.org.uk
Criteria: Available to those who've worked in education of under 19 year-olds in the UK for five years or more
Support offered: Financial help to alleviate the impact of something you couldn't have expected to happen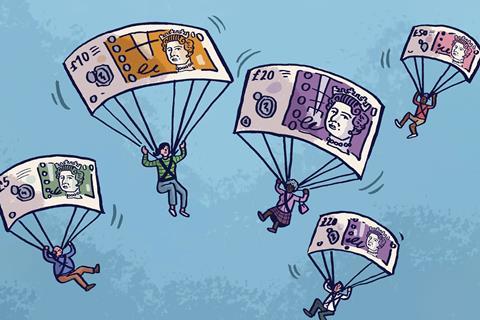 The Teaching Staff Trust provides financial support to people working in the education of under-19s in the UK for five years or more, even if they're now retired. In practice, this means early years, primary and secondary education, but not tertiary. Our aim is to make a difference when the unexpected happens by reducing the financial impact. We're here to help when you're bereaved, ill or injured, going through a relationship breakdown or losing your home.
Just two of us manage the charity, to keep our overheads low. Our board of trustees oversee our work and set the policies for our support work.
The Teaching Staff Trust is here for you if you are working or have worked in education, in any role in under-19 teaching settings. We've supported nursery workers, teaching assistants, learning support staff, lunchtime supervisors, caretakers, administrators and teachers of all descriptions, including science teachers.
We can help with immediate and essential expenses if ill health means you have to give up working or if you're facing caring bills. Our payments can help you pay your first month's rent when you're forced to move home in a crisis, or go towards adapting your home after an accident.
Our payments will support you when something you couldn't have anticipated happens. We treat every application with the utmost respect and total discretion.